So the Philly Beer Scene awards were presented on Tuesday night at the World Live Café.  And, well, a little brewery in Easton cleaned fuckin' house.
Yes, Troegs may have won awards, but Weyerbacher won one of the big daddies: Best Area Brewmaster for brewer Chris Wilson.  And to top it off? Their Philly area rep Mike Lubieski won for Brewery Rep of the Year in a write-in vote.  And another top honor?  Their Insanity barrel-aged barleywine took home 'Best Barrel-Aged Beer' and their Merry Monks earned them 'Best Belgian Style Beer'. 
Oh yeah, and this happened (stolen from Weyerbacher's Twitter page):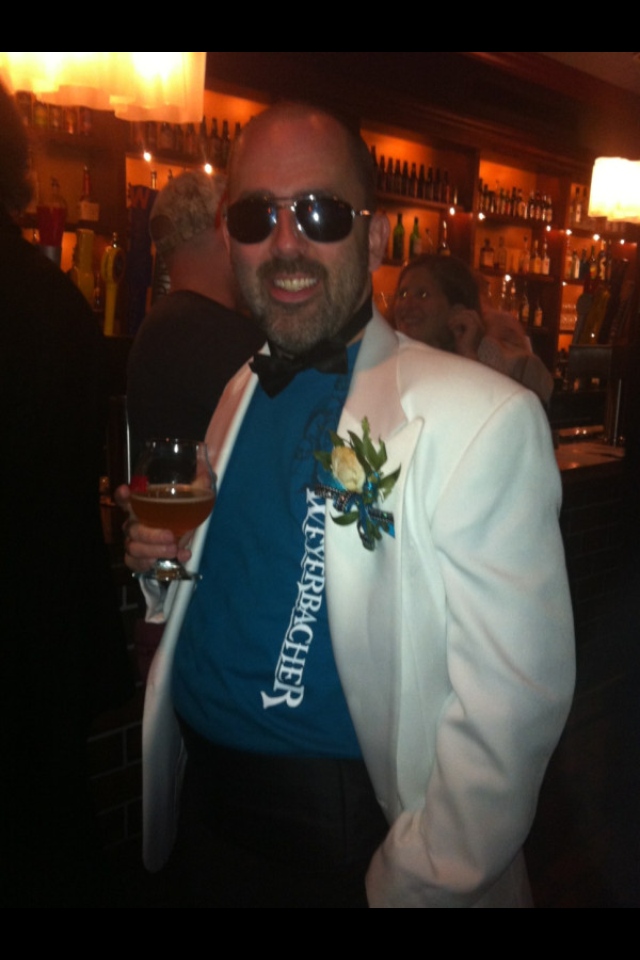 Looks like they had fun.  Congrats and thanks for reppin' the valley scene.