This performer, whose name we did not catch, was quite a (funny) smartass and was a gave a decent show to boot.  Juggling flaming batons while balancing on a very dangerous looking setup is no easy gig.

MASSIVE footlong Nathan's hotdogs being served up by Corked
The first band we checked out on day 4 was the Badlees, a central PA band who achieved moderate success with two of their albums in the mid-90's.  The band sounded great, and evolved from the rock you think of from that era.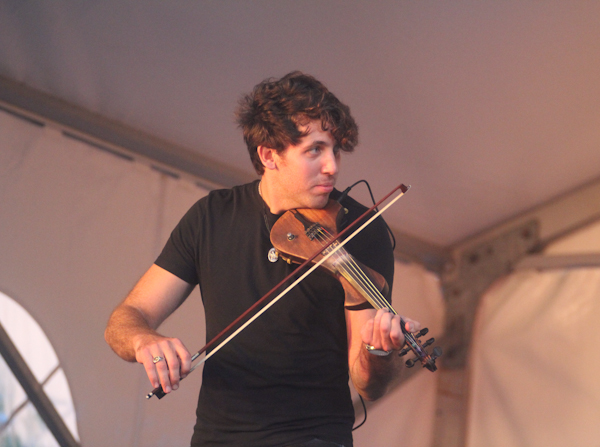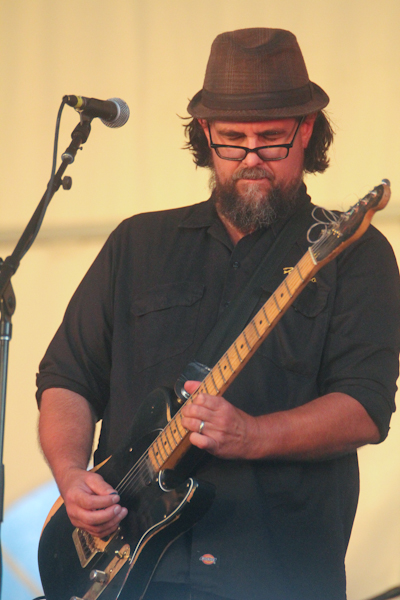 Next up was Splintered Sunlight, a Grateful Dead cover band that always draws a large crowd when it plays in the Lehigh Valley.  This show was no exception.  The dreadlocks, pot smokers, and tie-dye crews were out in full force for these guys.  The band played a long, two and a half hour set that covered a range of Dead songs that rambled on and on, as the father of jam bands was known to do.  If you missed them this time, they'll be hitting the Levitt Pavilion in September.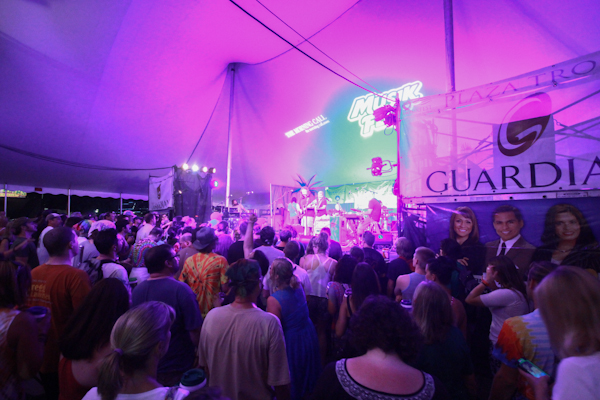 Our favorite act of the night, Midnight Spin played a blistering set of rock on Main Street.  Whether it was their originals or their spot on covers of the Talking Heads and The Who, t his band was energetic as all hell and on point.  We're just sad we didn't get to see more of their set.  These guys would also probably benefit from a bit larger of a stage where they can move around and rock out more.  Hopefully we'll see them again in the Lehigh Valley at some point.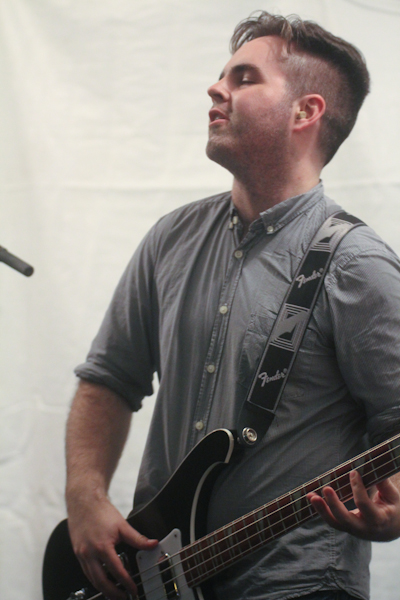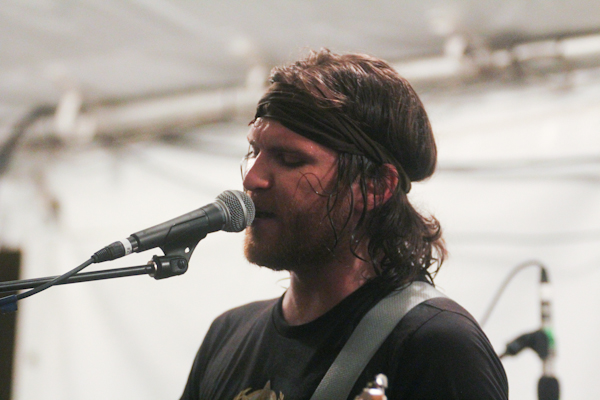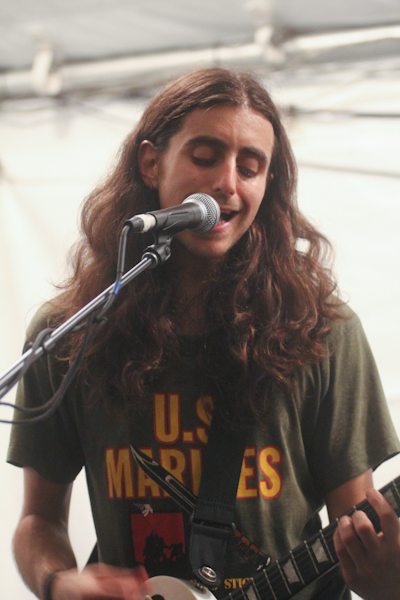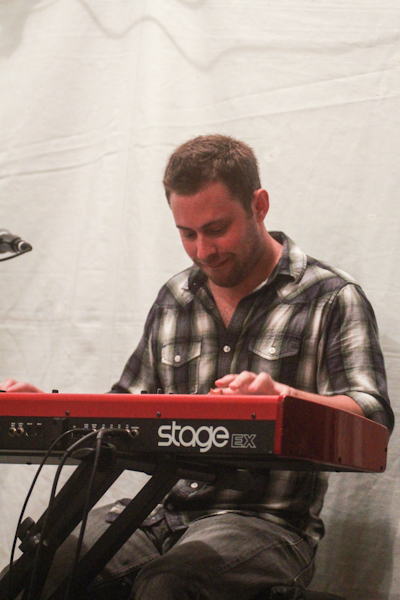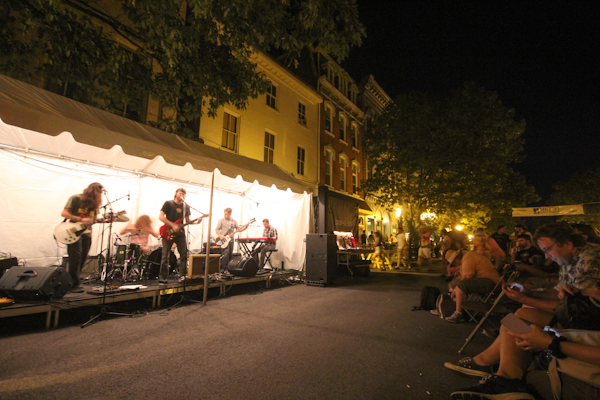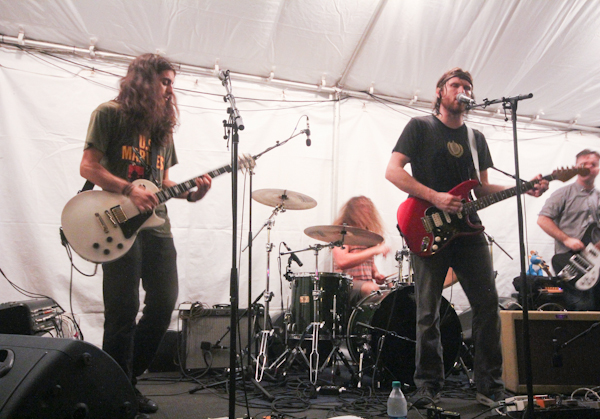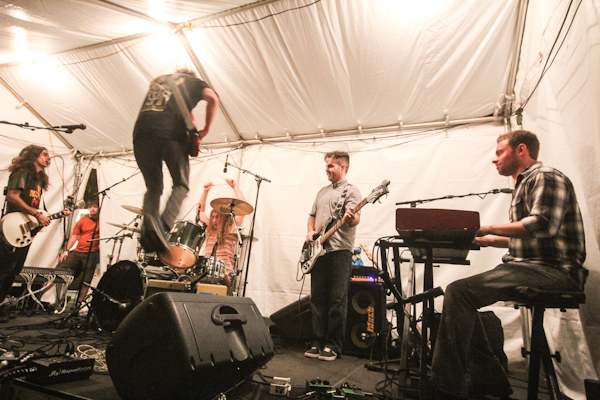 Playing the late night set at the TD Community Stage, The Box Tiger played for around 43 minutes, tearing through a set that was heavy and awesome.  The band's singer, Sonia Sturino, has a distinctive voice that sets the band apart from other female-fronted groups like Paramore.  The music unfortunately seemed lost the group of mostly older patrons watching the show, save for a few seemingly drunk people and a very enthusiastic old guy who was playing metal spoons throughout the latter half of their set.