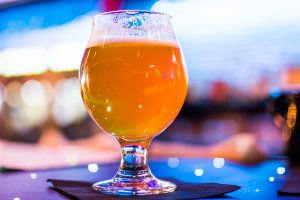 It's good to see someone taking our suggestion from last year and making it happen:  there's a pop-up beer garden happening in Bethlehem tonight, at the United Steelworkers Hall parking lot near the Bethlehem Public Library and City Hall.  The event is being used as a fundraiser for the Star of Bethlehem Festival for Kids.
According to a press release the beer garden will have craft beer, food, and games, and will run from 4:30 to 9:30 with parking available on-site.  No word on what kind of food or beer will be there, but we'll probably drop by later so check out Twitter page for updates.
The garden is located at 53 E Lehigh St (the press release lists it as West Lehigh St).  Either way, just use this map to get there, it's easy to find.