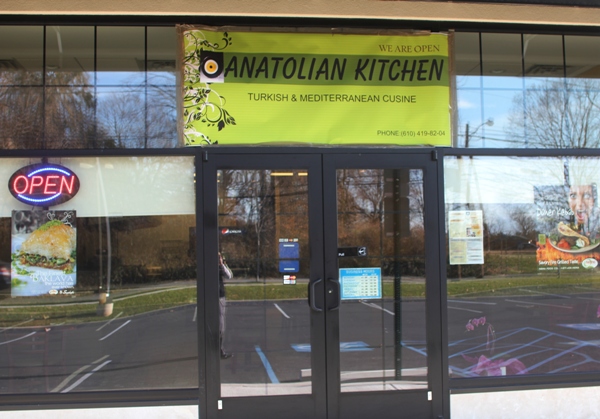 Anatolian Kitchen, a new Turkish/Mediterranean restaurant, is now open in Bethlehem.  The new spot features many of the same dishes we've seen at the variety of similar restaurants that have opened in the area over the past year.
Kebabs of various sorts (lamb, beef, kofte, chicken) are all present as well as traditional Turkish beef dumplings.  The entrees run from $8-$17 and include rice, lettuce, onion, and tomatoes.
The menu also boasts falafel, soups (rotating daily special and lentil), salads, hummus, stuffed grape leaves, baba ganoush, fried liver cubes, and fries, among a wide variety of other vegetarian appetizers.  The only dessert on the menu?  Baklava, of course.  They also have your typical Turkish tea and coffee, as well as Ayran, a Turkish yogurt drink.
The restaurant is open seven days a week from 11am to 10pm and is located at 3016 Linden Street.  They can be reached at 610-419-8204.