The Allentown Fair is a special sort of place.  It's not
Musikfest
…there's no drunks.  There's also generally at least one or two more relevant musical acts there.  But it's got roosters, rabbits, some extremely odd mixes of people, and pumpkins that weigh over 1000lbs.   I'll break the fair into a few different parts:  rides, food, shows, and other.
Let's start off with the rides.  Long before I was a foodie, beer snob, and cocktail enthusiast I was heavily into the amusement industry.  I know the height, history, speed, etc. of every roller coaster at Dorney Park, along with many across the United States, not mentioning other rides.  If you look hard enough there's an article of barely-teenage-me and my roller coaster website in the Morning Call archives (oh the horror).  So I've got a bit of background in the area.  Compared to fairs, the Allentown Fair isn't too bad in it's ride department.  It utilizes Powers Great American Midway to bring in everything from pony rides to thrill rides to bingo.  The company does a good job of catering to the kids (which I can only assume are most of the clientele at the fair) and a mediocre job of the thrills.  Two of the rides I particularly like are the "Freak Out", a KMG Afterburner, which are known to be fairly intense.  Similar rides (made by a different company and different name [Chance Morgan Revolutions]) are not nearly as intense as the Afterburner, which provides a much higher G-force.  The other, dubbed Vertigo, is simply a spinning ride that lifts your extremely high in the air.  It gives you a thrilling, exhilarating, and beautiful view of the fairgrounds.
For food, the Allentown Fair has your normal mixture of fattening, gut-wrenching, and taste-bud pleasing delights.  Deep-fried oreos?  Check.  Deep-fried PB&J?  Check.  Take-A-Taco (YES!)?  Check.  Veggie options?  That too.  I can't really critique too much here…you get what you're expecting with a few decent surprises.  Brass rail cheesesteaks, some good sausage with peppers and onions, hot dogs wrapped with bacon and cheese are all delicious but not particularly thoughtful.  Musikfest this is not.  It's not worth "eating your way through" the Allentown Fair, but there are some damn delicious guilty pleasures to be had.
Shows.  Oh, the shows.  Every year the Morning Call runs yet another article inquiring whether (its seemingly idiotic) online commenters think Musikfest or the Allentown Fair have better shows.  There's always half for one, half for the other.  I've attended just as many paid shows at each fair so I'm pretty even ground.  I PERSONALLY find more of the Allentown Fair shows attractive, not only for the bands they book but due to the fact that they're general admission.  I'm not old.  I like mosh pits.  The Allentown Fair gives me a chance to see some great bands (Blink 182, Taking Back Sunday, Jimmy Eat World, Weezer) and being able to enjoy that GA aspect.    This year I unfortunately didn't attend any of the shows.  I wanted to see Weezer, however I was too late in getting a press pass and $50 was too steep for me to pay when they've been playing a bunch of festivals for the same price and there's 10-20 other bands playing for that price.  I did, however, go the hobo route and stand in the parking lot and watch the 65 minute show, which I thought was very well put together.  There was only song I wanted to hear (The Greatest Man That Ever Lived) that I would've liked to hear, but overall a smashing show, even though a bit short.  To the band's credit it was pretty much non-stop music, but still.  I'll be interested to see what the fair brings next year considering Musikfest's new venue will be 8,000 people, thereby able to draw bigger artists than in previous years.
Other stuff…where to start.  Rabbit, roosters, cows, and pigs are fun to look at.  Who the hell doesn't love rabbits?  Sure it gets old quick but it's interesting I suppose.  Then, if you're an antiques or food lover, there's the ribonned stuff.  Prize-winning antiques and culinary adventures.  Some stuff  you don't know what the hell it is, but it's all kitschy and fun to look at, that's for sure.  If you stick around after the judging they dish out samples, so that's some incentive.
Overall the Allentown Fair is a way to kill a few hours for pretty cheap, as admission is $6.  It's a great place to take kids for the day or just to wander around with a friend.  The shows are sometimes pricey but they do bring in at least 2 good acts for the 20's-30's crowd per year.  The food is typical, as are the rides, but it sure as hell beats your local carnival.  Next year's fair runs August 30-September 5.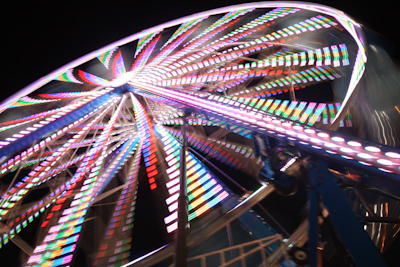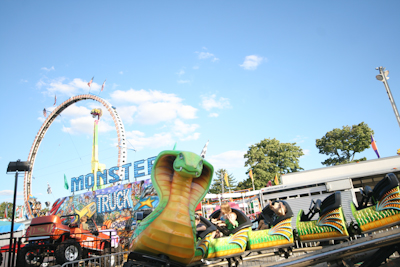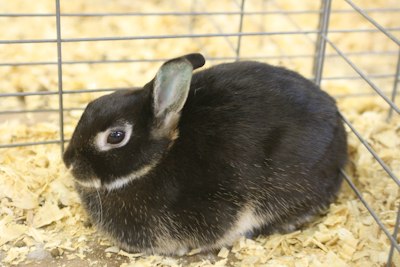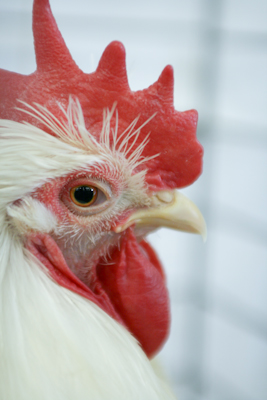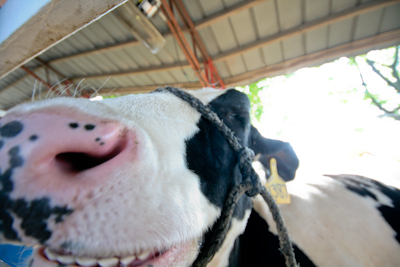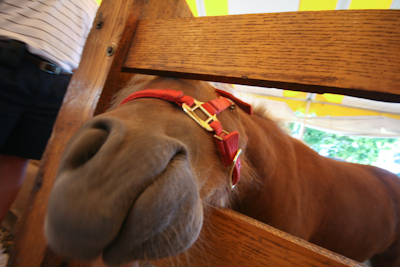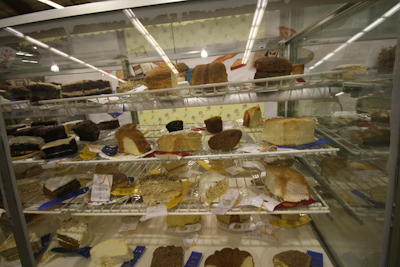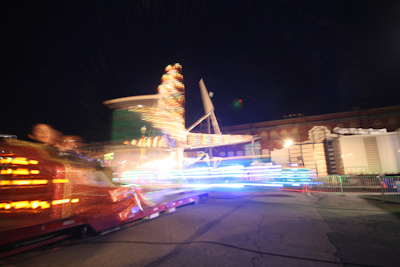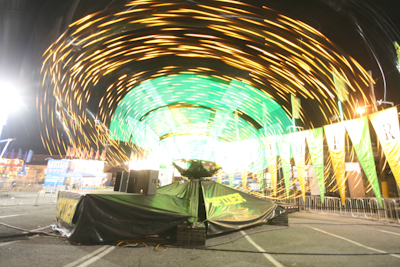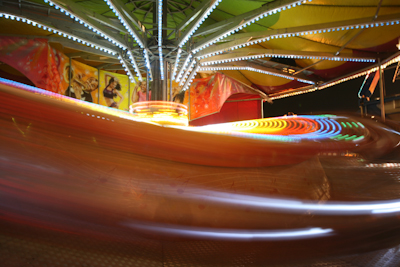 For more information about the Allentown Fair, check out http://allentownfairpa.org