Whoo boy.  Well, that first few days of Musikfest are over and we've got a round-up of all of the bands, the food, and the sights that we took in over the past few days.
What better way to kick off Musikfest than with a Take-A-Taco?  Also a side note…I don't know if these were always 8 tickets (read: $8), but if they were, I don't know what it didn't strike me as excessively priced before.  Although they're very tasty, they're not really worth that price.
We then popped over to The Agents, a great reggae/ska band that had a solid sound and a great horn section.  With the trumpet player jumping all over the stage and the peppiness of the music, these guys were a great first band to see to kick off Musikfest.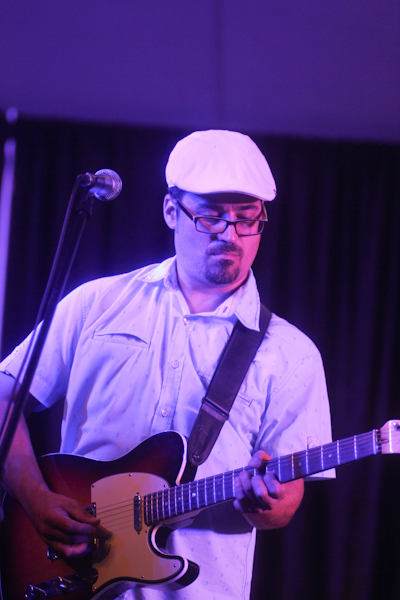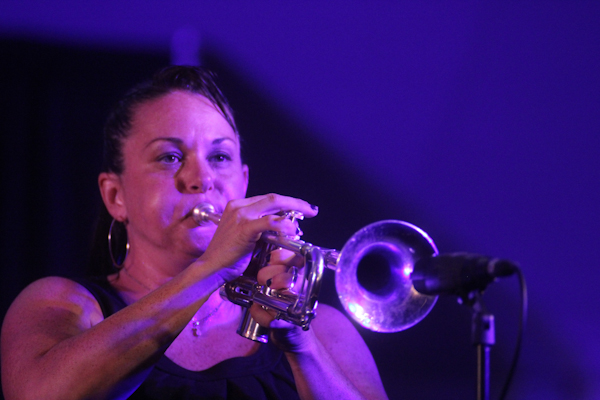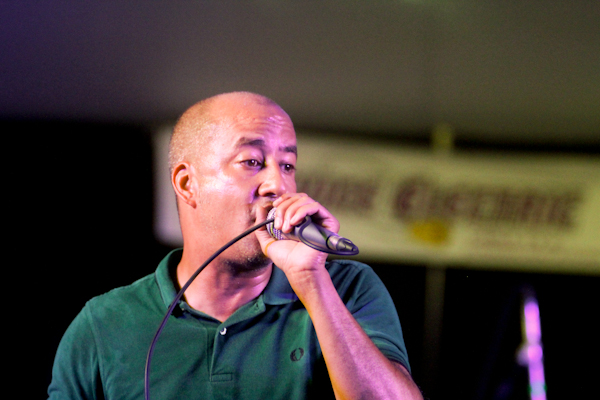 Later on that evening we trekked down to Volksplatz for HmfO, a Hall and Oates cover band consisting of some of the members of the LV's favorite cover band, Start Making Sense.  These guys were amazing.  Despite a crowd that seemed very toned down at the beginning of the set, as more and more people packed the stage area, the show, and the crowd, began to get into the groove a bit more.  The cool thing about these guys?  They don't just cover the hits, but also dig deep in the H&O catalogue for some lost gems.  They're known to play around the area (especially at the Funhouse and Artsquest) so catch them if you get a chance.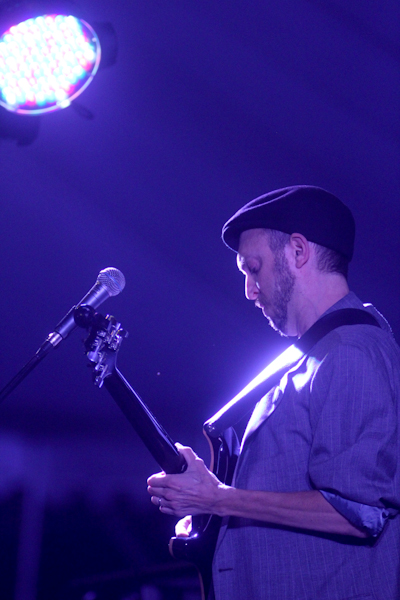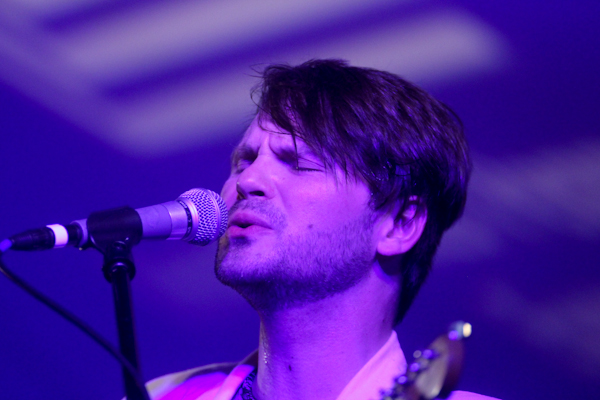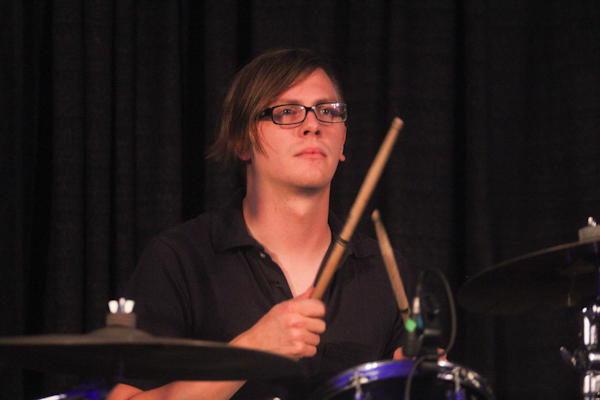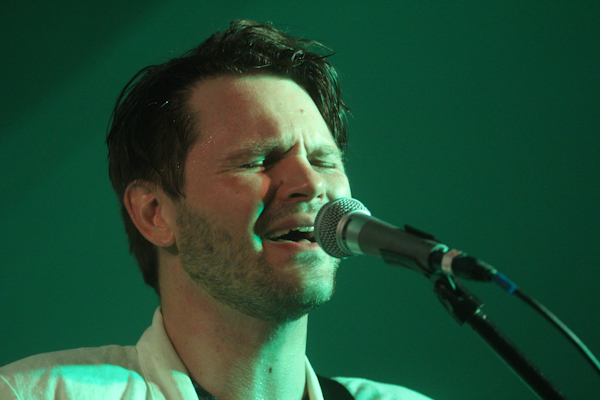 On Saturday, geeky punk marching band Mucca Pazza invaded Main Street and marched their way down towards Plaza Tropical, where they played for a little while as their cheerleaders (toting pom-poms made of caution tape) danced around the crowd.  Weird?  Yes.  As awesome as March Fourth?  Not by a long shot.  Still mildly entertaining?  Sure.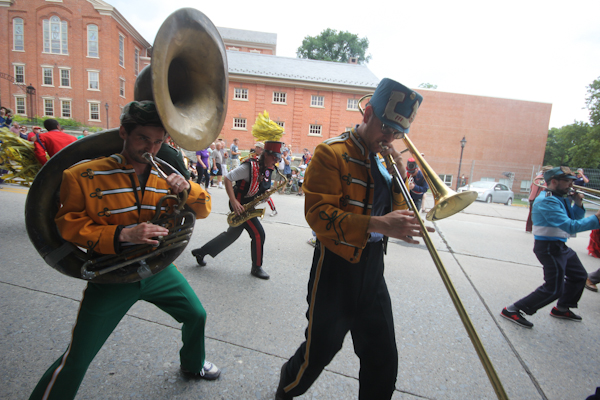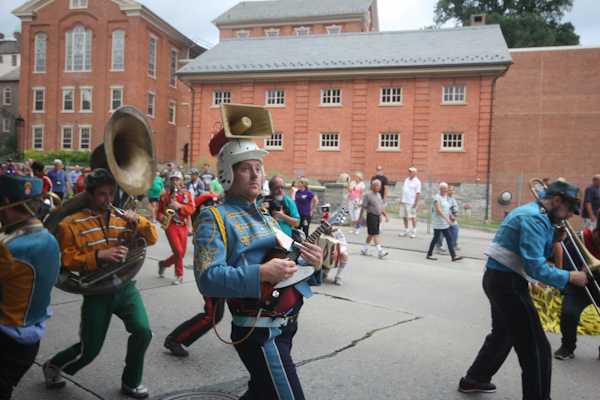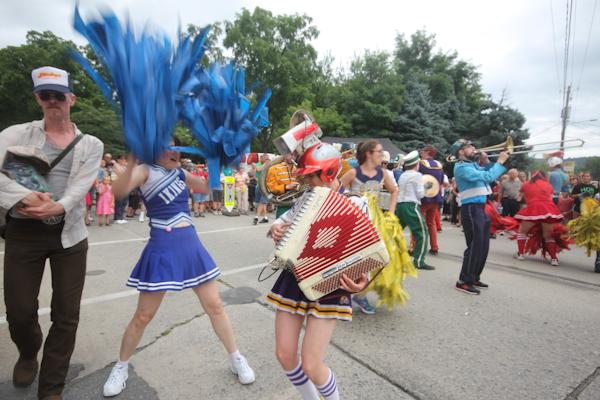 For some reason Forrest Gump was seen wandering around the festival grounds all weekend.  His website, I shit you not, is PrayForShrimp.com.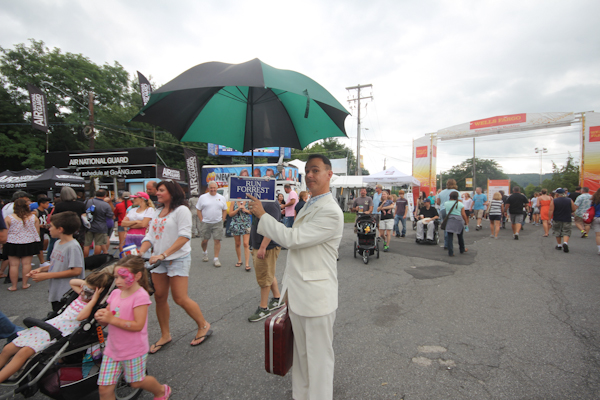 These guys were The Interlopers, a young and funky jazz band that unfortunately fell a bit short.  Their stage presence was that of a bale of hay and provided for a visually boring routine, although the musicianship itself was fine.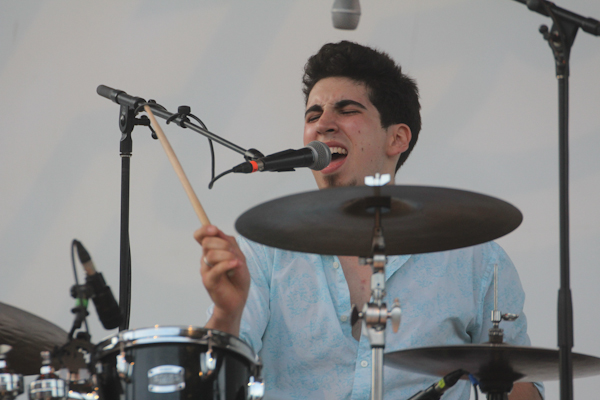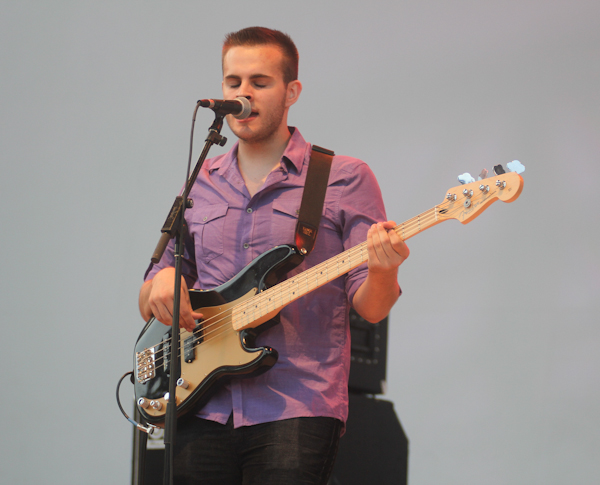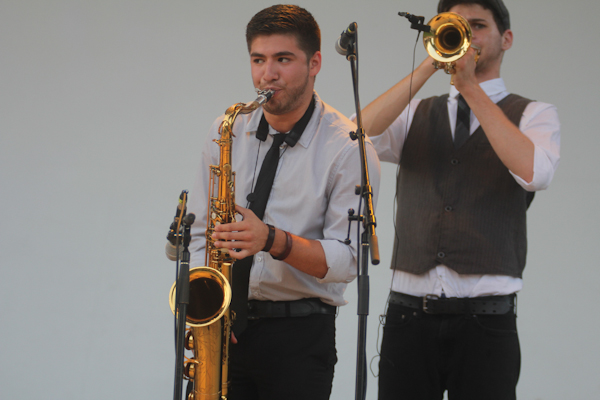 Tall Tall Trees, a one-man band who loops music a la Andrew Bird, provided for a good diversion, although a bit of an odd fit for the Main Street stage.  Before his Main Street set he played at Lyrikplatz, which was probably a better venue for his show and sound.

Sunday we kicked off our viewing with Bold As Love , a stellar Jimi Hendrix tribute act.  The lead singer/Jimi impersonator played with such a flawless and effortless precision and added his own personal flair to the classics.  And yes, he played the guitar with his teeth.  Like a boss.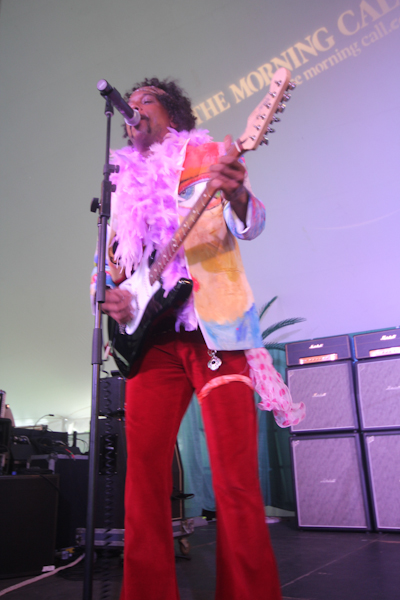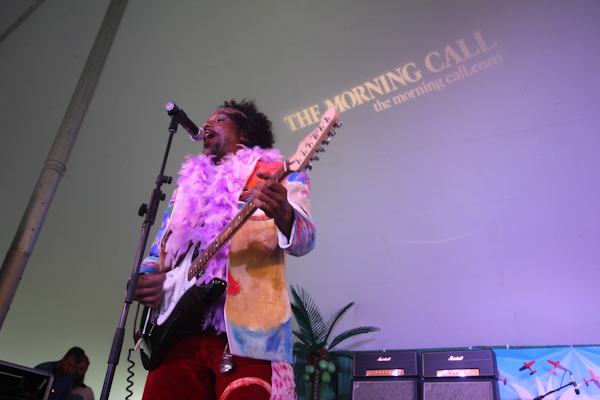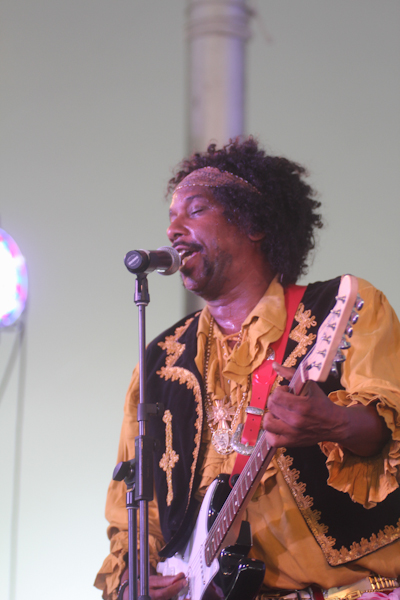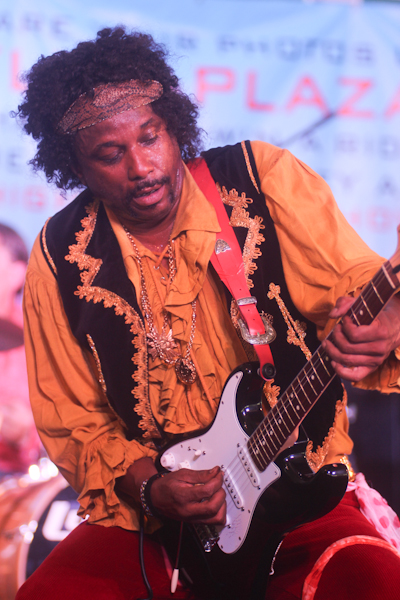 This.  This is fucking red velvet funnel cake.  Just let that sink in for a moment.  That icing on top?  Cream cheese icing.  You need this.  You can find it at the D&J Concessions stand at Volksplatz.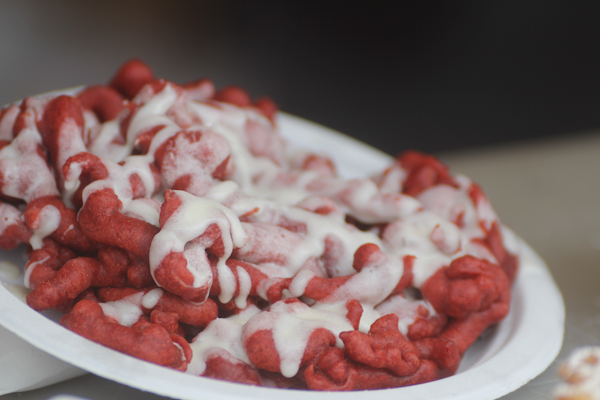 This is Kendal Conrad.  Her country twang fell on unappreciative, country-averse ears here, and we only stayed for a short time.  We did, however, learn about a cool feature that WDIY is hosting with artists like Kendal every day at 7pm.  Artists in that time slot are interviewed between songs by a WDIY staffer and get to talk about their music and influences, which is a pretty cool thing in our book.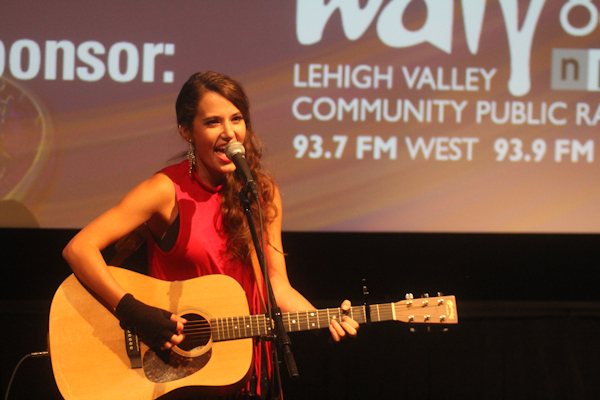 And just like that, it was time to hit the main stage for Jason Derulo, and their openers Fly Panda.  Fly Panda is, well, interesting, insane, and great.  They're a dubstep/hiphop group, so their music probably won't be appreciated by a large swath of our audience.  That said, they were one of the most energetic and well-received opening bands we've come across in quite some time.  A person in a panda suit, accompanied by a DJ, a rapper, and a singer who looks like she could sub for a Suicide Girl?  It all, surprisingly, works well.  Singer Winter Rae boasts a seriously intense and talented voice, going back and forth with rapper Lukas Ka$h while their hype-panda dances around flashing his grill and chains.  It's odd, and it's a bit gimmicky, but it was awesome.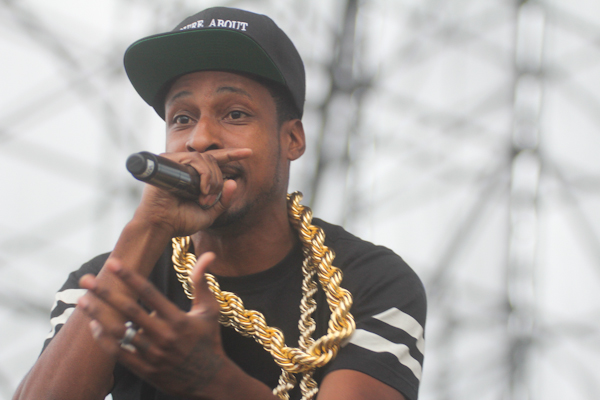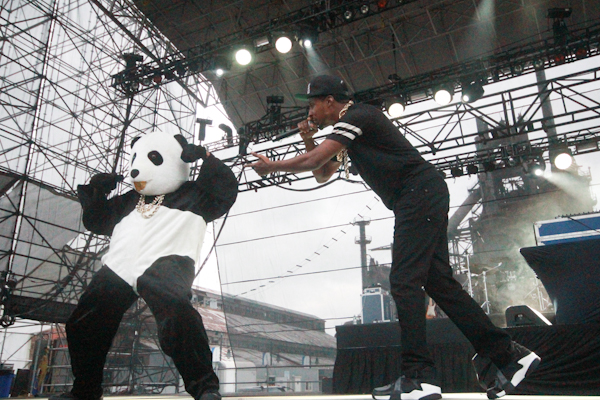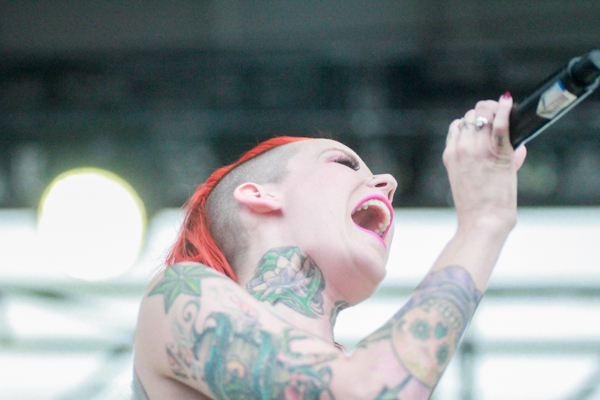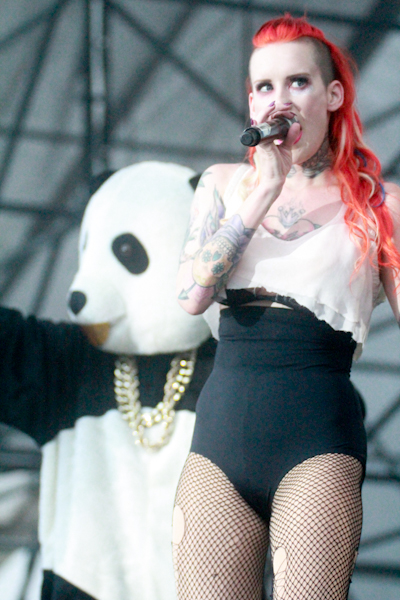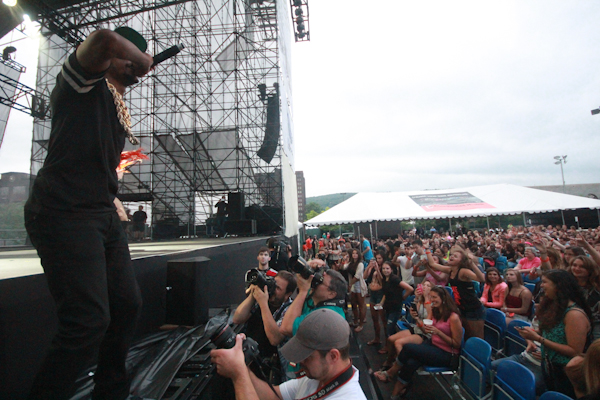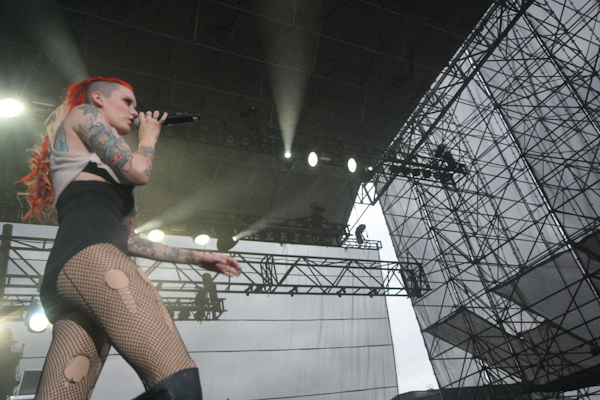 And this is an awesome giant balloon thing that Coordinated Health had flying over the  Sands Steel Stage.

And this, of course, is Jason Derulo.  Derulo is a major score for Musikfest, as the singer has one of the most popular songs of the year and doesn't seem to be running out of steam any time soon.  Tonight Derulo was better musically than he was a few years ago at Mayfair, if for one reason: he actually sang his songs.  There was nary a moment of lip-synching that we could tell, but his vocals alone couldn't hold the show.  The whole thing was a little disjointed, as he would randomly segue into songs like "Turn Down for What" and "Fancy".  It seemed strange that an artists with a solid four albums worth of material had to stoop to covering other pop songs to fill out an already short set.  He was at his best when singing his music, and just singing it rather than putting on an intricate dance routine and attempting to get through his song.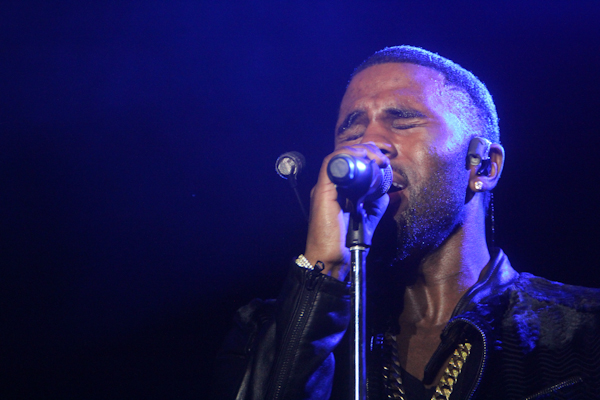 And what better way to end a night than with an Aw Shucks with extra spice and cheese?  There is none.   Check back tomorrow for coverage and a recap of day 4 of Musikfest and for our picks for day five.