We did it.  We ate the deep fried butter.  And yes, it was as disgusting as you can imagine.  "Tastes just like a cinnamon bun," they advertise.  Yes, if you're used to cinnamon buns dribbling fat all over your chin, being cold in the center, and makes you want to die, then maybe.  Never had we had a more ratchet meal than that of fried butter.  Oh yes, they coat it in batter with cinnamon and powdered sugar just to make it extra healthy.  That cannot mask the true horror that awaits.  As soon as you get the deep fried butter ($6), melted butter is already oozing out all over the container.  Maybe this won't be so bad after all?  WRONG.  Take one bite of that sucker all the way through and you're greeted with, yes, straight up raw, cold butter while the rest of the melted stuff slathers your withering, dying body.  And there's four of those, comprising one entire stick of butter.  Yes, that's 290% of your daily saturated fat, 810 calories, and 243mg of straight cholesterol.  Paula Deen's wet dream.  But fear not, we powered through and finished the whole. Damn. Thing.  This looked horrible, was horrible, and needs to die.  Now that we've got that out of the way, on to better things.
 
While we were still digesting the butter, we decided to head over to catch the last Ants act of the fest, but unfortunately there was a sign up saying it was cancelled due to inclimate weather, even though the rain held off until 11pm.  From there we popped over to the beginning of Rubix Kube's set, which kicked off and followed the same prescription as they did on their preview night. After a short bit, it was off to Main Street to check out an interesting Philly band.
 
On the Water was really interesting, and true to the way their album sounded online. The lead singer has a very distinctive voice, a punk sound that's more remniscient of the Dropkick Murphys than of a country band.  True to that ethos, their sound incorporated country acoustic elements with the punk stylings of Hank Williams III.  While the sound probably wasn't for everyone, it was certainly different and unique.  We hope they come back to the area for a full show so we can see more from them.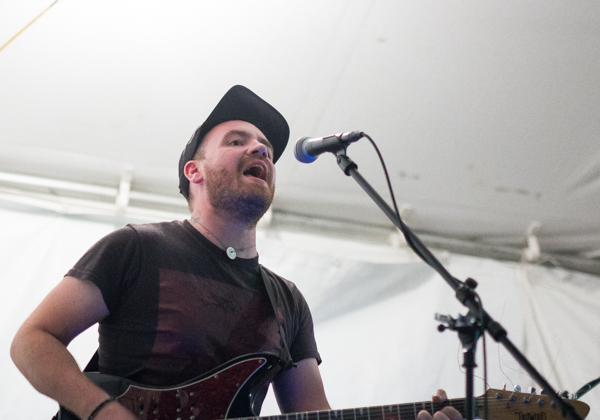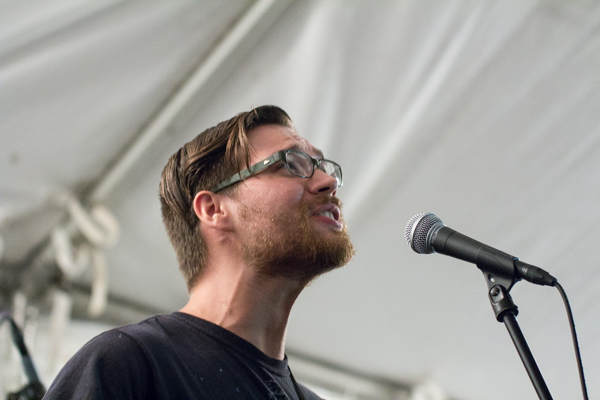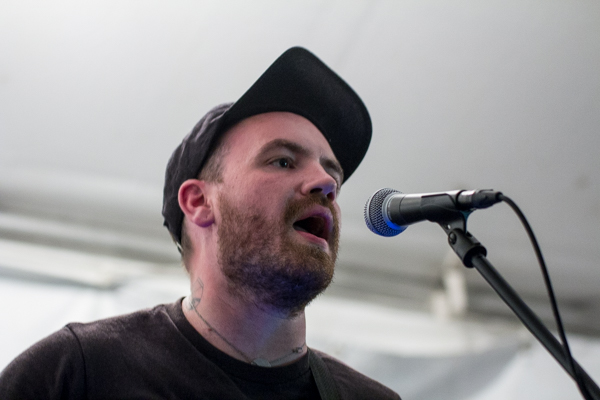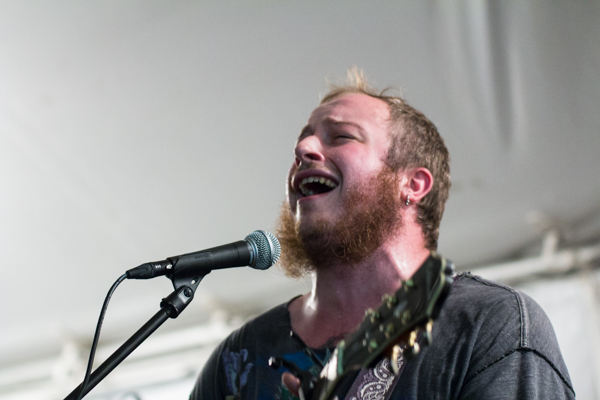 We then popped down to the Splintered Sunlight set at Plaza Tropical, which was crowded, but not overwhelmingly so.  In fact, crowds across the festival were light all evening, probably owing to the nasty weather earlier on and the threat of rain throughout the night.  Despite that, the Deadheads were out in force for the Splintered's set, which had people dancing from the stage back past the end of the tent.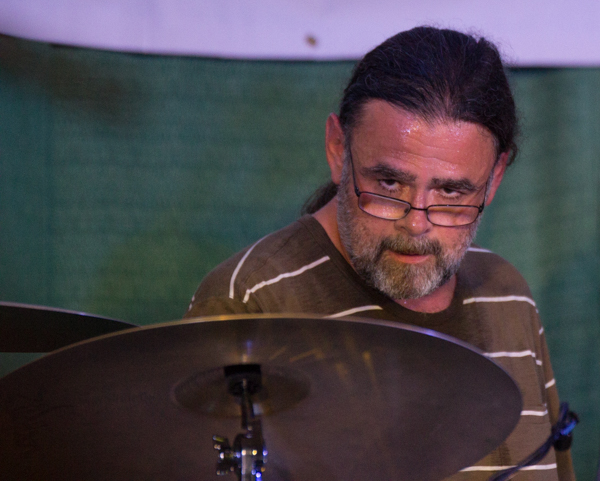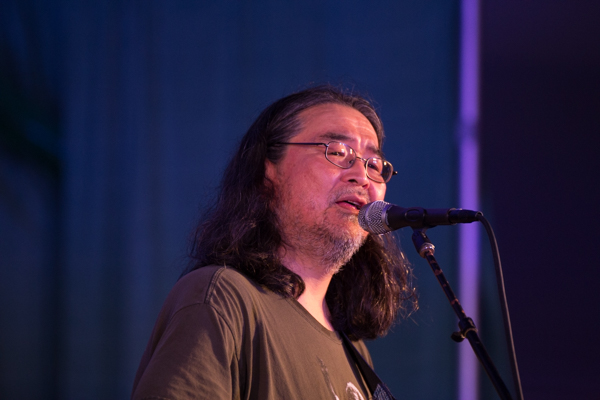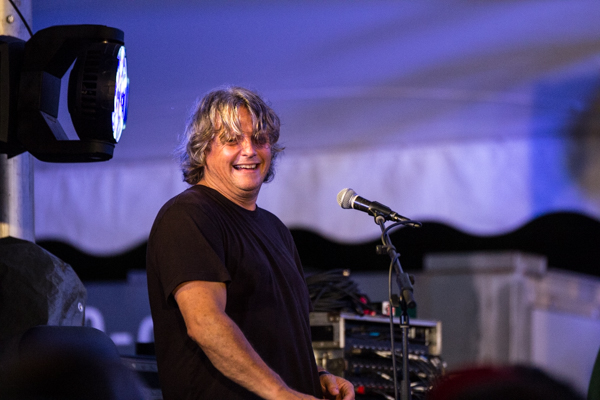 And to finish out the evening, we went over to the SouthSide to check out Bronze Radio Return's set while walking along the Hoover Mason Trestle.  No pictures or real review to offer as we weren't paying close attention, but everything sounded good and there was a decent crowd (again, for a rainy Monday night) closing out the night at the Levitt Pavilion.  Just as the 11pm act was set to take the stage, rain started pouring down and we retired for the night, heading out to recharge for Tuesday.