We kicked off Monday after a long and tiring night Sunday with Summer Scouts, the local indie band who has seen exposure on Philadelphia's Radio 104.5 and opened for Echosmith at the Musikfest Cafe late last year.  They sounded good and interspersed their set with a few covers, including Echosmith and Yellowcard.  At points they seemed a little disjointed but overall they performed well, were fun, and drew a decent crowd for 7:30 on a Monday.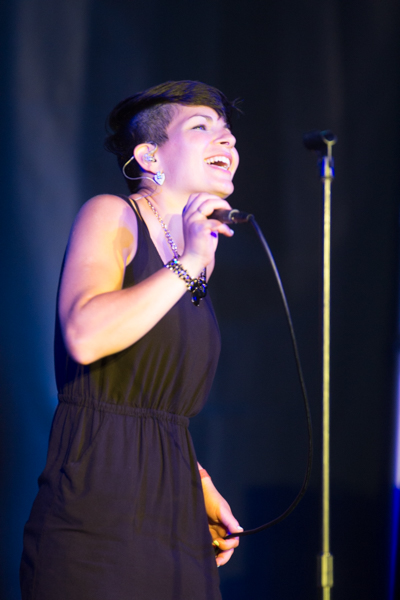 Next we hit up Men and Whales on the recommendation of a friend and their harder rock and the singer's sometime gravely voice accompanied by slick guitar riffs made for a good if static set for the Main Street stage.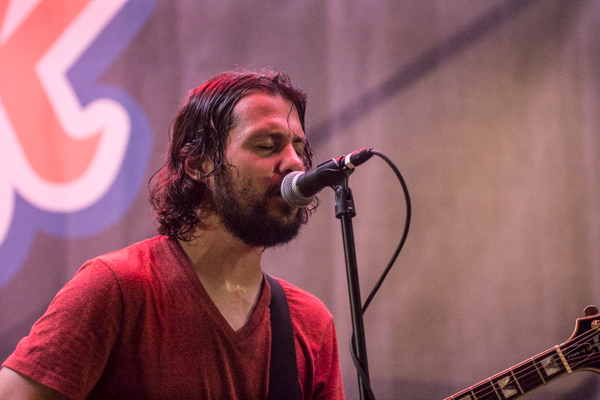 Last but certainly not least was local indie darlings Slingshot Dakota.  This husband and wife duo bring it hard each and every time we see them.  Drummer Tom Patterson is one of the most emotive drummers we've ever seen, and singer Carly Comando's frenetic singing matches the pounding beats note for note.  They've earned their stripes after playing for years, gaining attention from top national music publications, and it was awesome to see a big local crowd there for a hometown show.