After Wednesday's amazing line-up it was a slow one on Thursday.  We only saw a few bands, none of them who were particularly outstanding.  We started off wanting to see Philly band John the Conqueror, but they were replaced by local band Sailing Sweater without explanation.  While they sounded OK, their weird insistence on playing random songs between songs in their set was strange and unnecessary.  They played a lot of covers, some if which were OK (Vampire Weekend) and some of which verged on cringeworthy (Lion King, Jonas Brothers).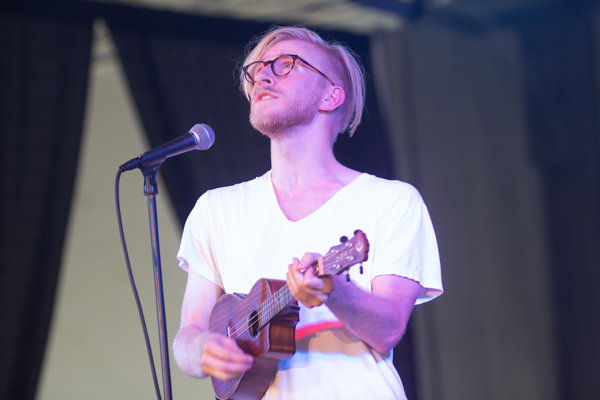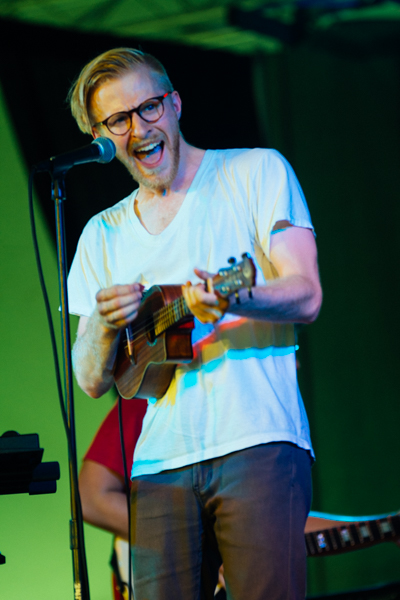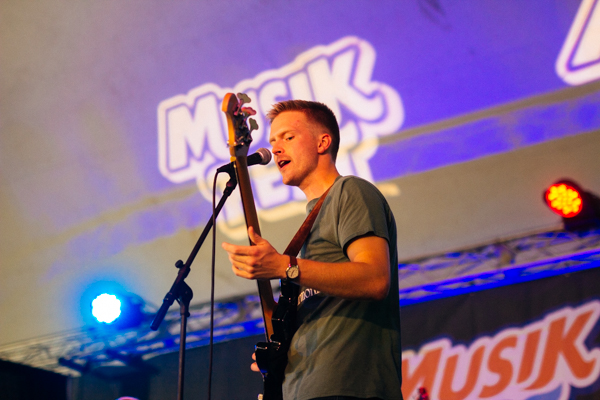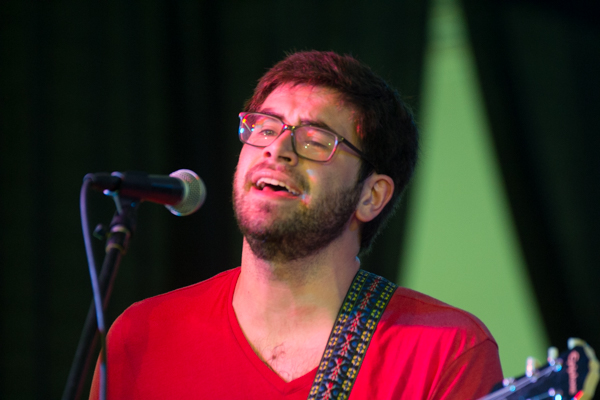 While on a quest for food we caught STX, an act created by the Dutch street performers Close Act Theatre, and the same crew behind those crazy dinosaurs that have been running around the festival grounds.  Dressed in black tunics with rubber mohawks, these drummers roamed the streets and frantically spoke in weird tongues, making for quite the scene.  Not as cool as the Saurus act (which we failed to see this year) but still a nifty diversion while waiting for food or the next band.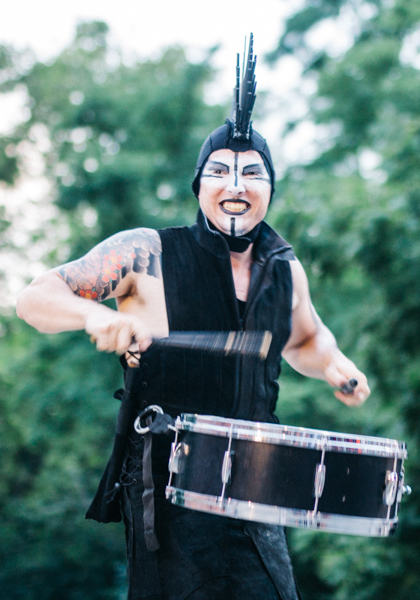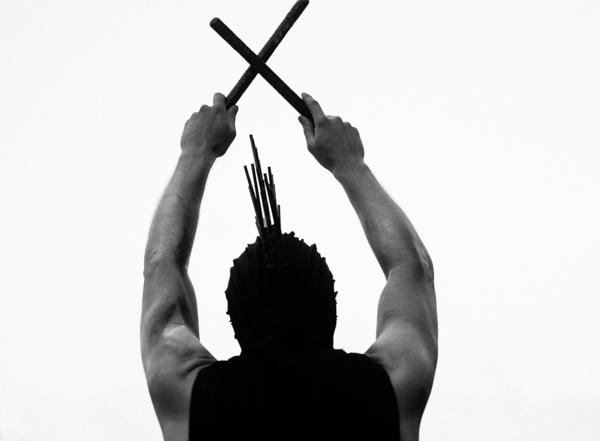 Speaking of food, this was one of our favorites of the festival.  They had three different types of empanadas: Jamaican, Hawaiian, and samosas.  We grabbed a Jamaican, which came with "melt-your-face" sauce.  It was fucking awesome, and it's a shame we didn't grab more.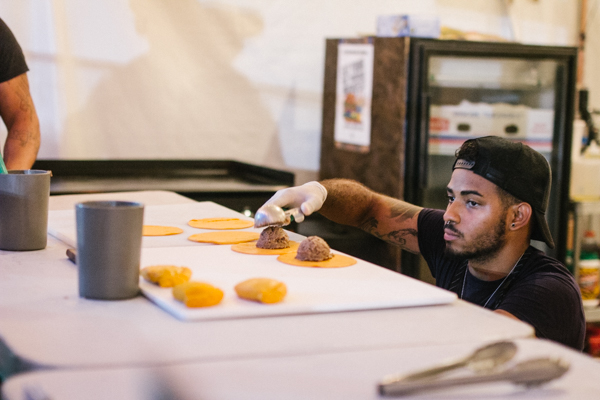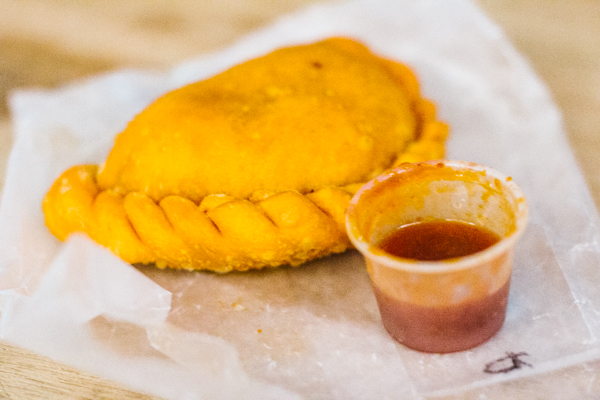 Next up was, of course, the Aw Shucks.  Tasty as always.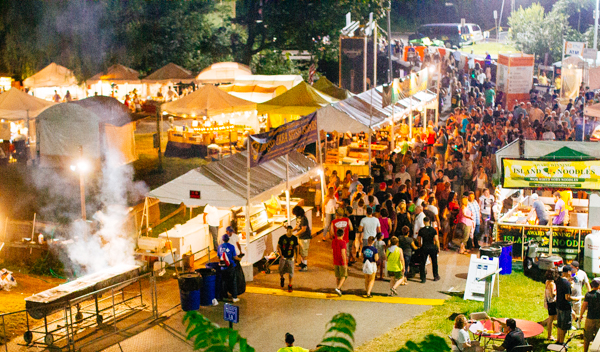 To end out our short night we stopped down at the Red Elvises to see what they were up to after their disappointing set last year.  While better, they still lacked in their performance, with a lot of their old antics seemingly faded into the days of yore.  Drummer Jasmin Guevara is still with the band, and still way too good to be with these guys.  Ah well, at least the conga line was fun.