Tuesday was another day of a lot of local bands, which was definitely alright with us as it included a few favorites and a new band that took us by surprise.  The evening kicked off with the classic Trouble City All-Stars set.  After a long weekend and a pretty late Monday, it was nice to ease into things with some laid back reggae.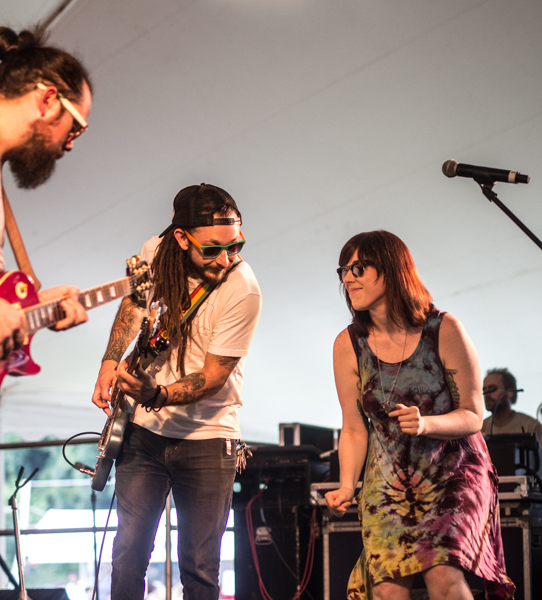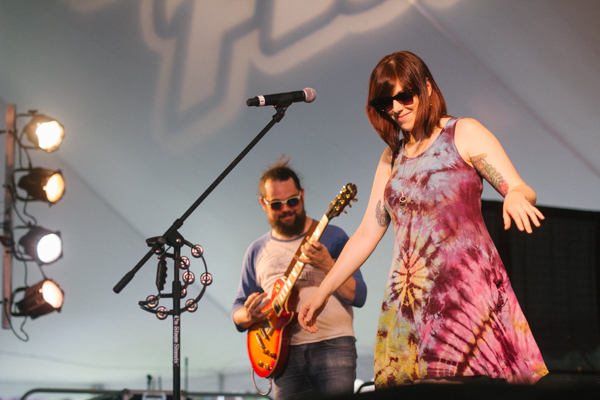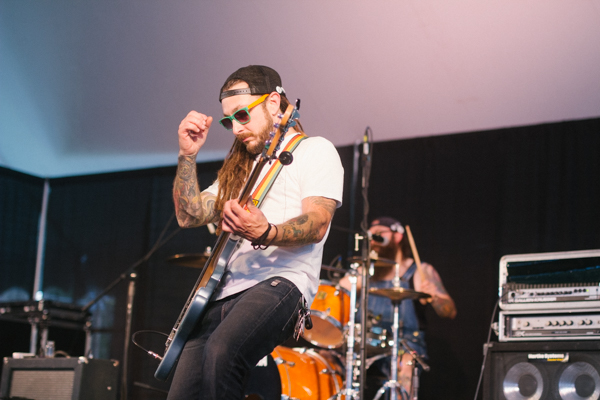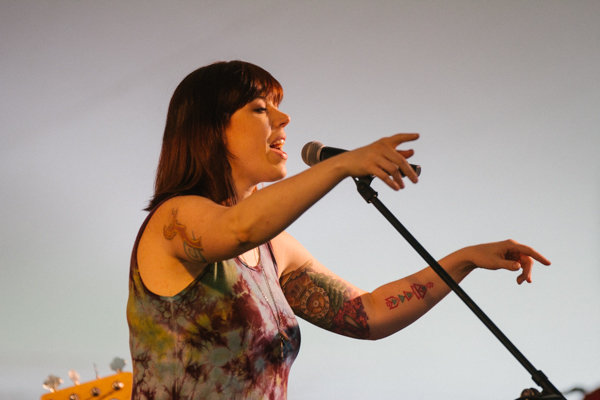 Afterwards, on the recommendation of a friend, we popped up to Main Street to check out The Groove Merchants.  Holy, holy hell are these guys amazing.  Lead singer Tye Vallone's intense, crazy good singing and lead guitarist Luke Ferracone's absolutely slaying performance made for a really memorable set.  You could tell they were putting their all into this performance and they were rewarded with a good-sized crowd and left a lot of people saying "wow."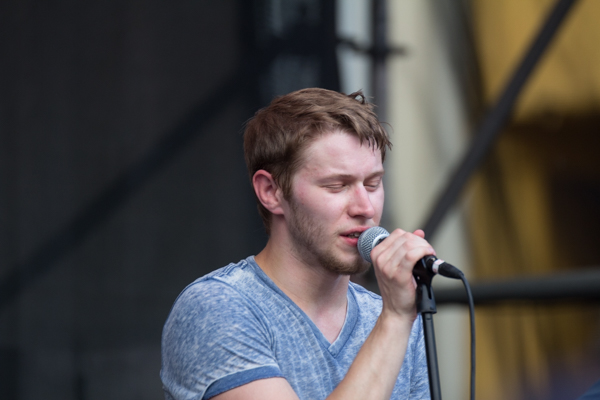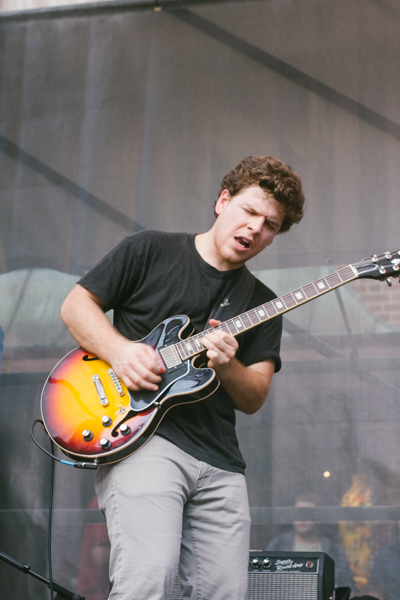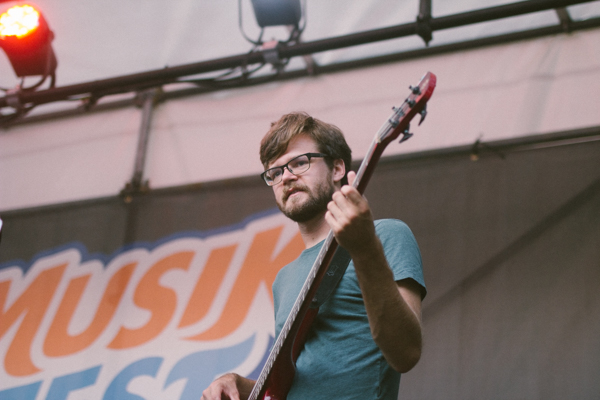 After that face-melting performance it was time to cool down with some tasty ice cream from Bethlehem Dairy/The Cup.


It was then back to Main Street to see another local favorite, VoirVoir.  It's clear these guys have gained quite the following in the area as they entire front area of the stage was mobbed by the time they started and the seats were equally as full.  I love their sound and they put on a great show as usual.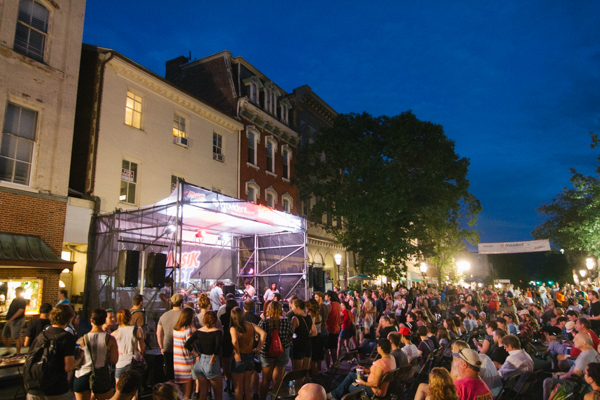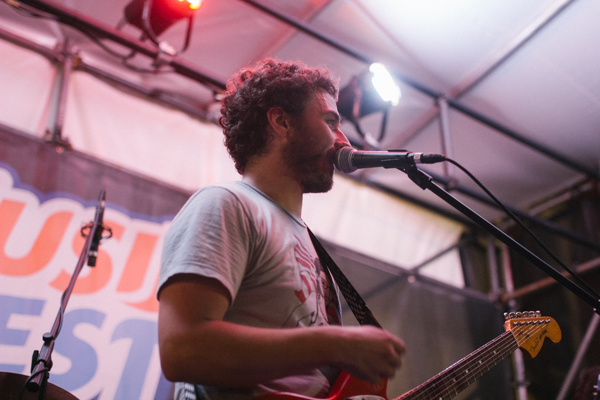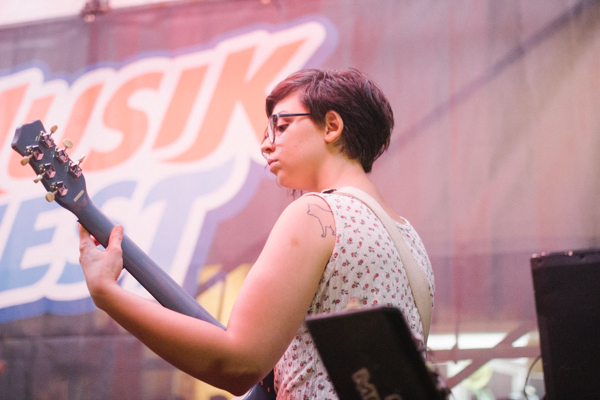 After VoirVoir we were intent on heading home early to get some sleep and cure the Musikfest-induced fatigue.  A bunch of friends were heading down to Tragedy, a heavy metal Bee Gees tribute band so we figured we'd drop down, take a few photos, and head out.  Well, those plans changed quickly once we got there.  This was one of the most fucking ridiculous things we've ever seen at Musikfest.  These guys were a mix of glam rock and metal, had a stage "idiot" who danced around throwing glitter, stroking things, and pretending to have a stomach ache from eating Aw Shucks, and had what appeared to be a caveman for a drummer.  I'm pretty sure he spit fake blood on my head.  They didn't do just the Bee Gees though.  They did a Raining Men/Raining Blood Slayer mashup that was one of the most talked about songs of the night.  They had people dancing on stage.  One guitarist was running around the crowd.  It was a ridiculous band, a very, very loud set, and an equally receptive crowd.  I don't know if they'll ever bring these guys back, but if they do, they're a must-see.