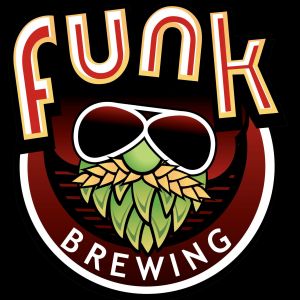 The Lehigh Valley's newest brewery, Funk Brewing of Emmaus, is hosting the tapping of their first beer at the Trapp Door Gastropub today.  Kyle Funk, owner of the brewery, answered some questions for us about their new operation.
Joe Percoco, formerly a brewer at Weyerbacher in Easton and The Brew Works, will head up the brewing operations at Funk.  Their core line-up of beer includes: Redolent, a 5.5% rye pale ale, Citrus, a 6.9% grapefruit and blood orange IPA, Efflorescence, a 5.3% saison brewed with hibiscus and meyer lemons, Penumbra, a 5% black saison, and Session, a 4.5% session IPA.  Their beers will be available at the brewery and will also be available throughout the area through Shangy's distribution.  Expect to see their brews on draft as well as in bottles.  They will soon be giving weekend tours and sampling their beers at the brewery, located at 19 S 6th Street in Emmaus.
The launch party starts at 4pm and will feature Citrus, Efflorescence, and Redolent.