Like most of the festivals I've been hitting this year, it was my first time visiting Allentown's kickoff for the fall: West End Oktoberfest.  Not knowing what to expect, I bundled up on the chilly Saturday afternoon and headed into the city after Easton's Garlic Festival. 
There wasn't a whole lot of "Oktoberfesty" stuff about Oktoberfest, which left me disappointed.  I was hoping for more of a German heritage kind of deal rather than just a block party with random stuff going on.  There was a bandshell where various bands played, as well as Lehigh Valley's Associated Mess comedy gang.  There was the regular crafts and people trying to get you to sign up for stuff, Civic Theatre was having a book sale, and there were games and moonbounces for kids. 
The food there was pretty pedestrian and there wasn't much out of the ordinary, let alone having to do with Oktoberfest.  I picked up a kielbasa and cheese plate from Saylor Meats and, although not German, at least fit in with Bratwurst and the such.  There were a few traditional German beers on tap, including Franziskaner and Spaten which was a nice surprise.  In addition, there was some pretty good domestic stuff such as the Brew Works new pumpkin beer.  There wasn't a whole lot to see here and it got pretty cold out so off to the Liberty Street Tavern I went.  Unless this expands or changes, I'd say skip this one next year and save your $10 (cost of a mug and a 22oz beer) for an extra pint of something great at the Liberty Street Tavern (a few blocks up).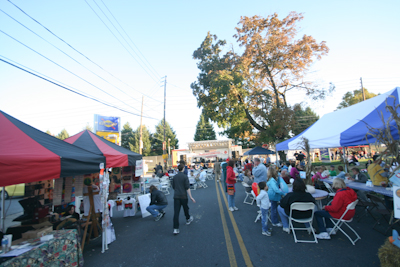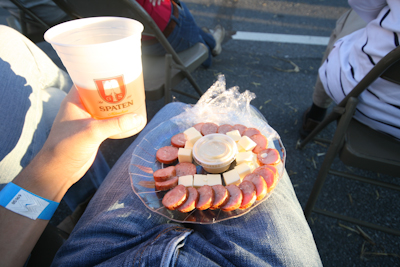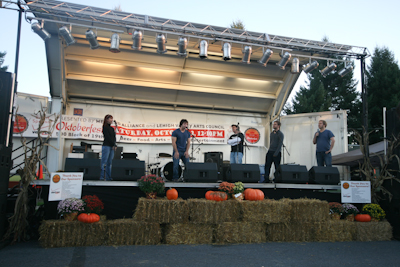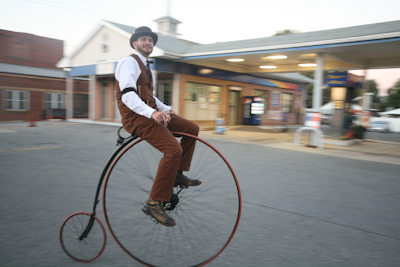 For more info check out http://www.westendoktoberfest.com/