This year I got the chance to attend what's billed as The Largest Chili Pepper Festival.  Whether that's true or not I don't know, but it was a pretty well-attended event that takes over the small town of Bowers, PA every year.  The sides of the road in town are overtaken by thousands of cars and residents hang chili pepper flags outside of their houses.  It's a big deal.
The festival itself is free…there'sone gate with a $2 donation or a donation if you park right at the festival, but there's various places to walk in for free.  Besides the sea of people, there's lots to see and do.  Most of the festival is different salsas and hot sauces, but there's so much to see and try.  From various different intensities of BBQ sauce and salsas to insane hotsauces and jalapeno-infused pretzels, the place had a little bit for everyone.  It was also extremely easy to burn all of your tastebuds off before you had a chance to get three stands in.  Most of it is centered around sales, but there were bands playing, a jalepeno eating contest, chile picking in a nearby farm, and horse-drawn carriage rides for the lazy.
Although there were far, far too many things to try there, some of the more interesting fare I saw were spicy pepper mustard, jalapeno wine, and jalapeno peppers.  I tried a pulled pork sandwich and spread crush habanero "magic dust" all over it, and boy was it tasty.  Too bad I ate it on an empty stomach (because I'm an idiot) and it caused me such a stomach ache later that night I found out just how hot magic dust is coming back up (very.) 
All-in-all though it's a fun way to spend the day…there's enough to keep you occupied between bands, endless types of salsa/hotsauce, and checking out all the tasty fare…for free.  Perfect.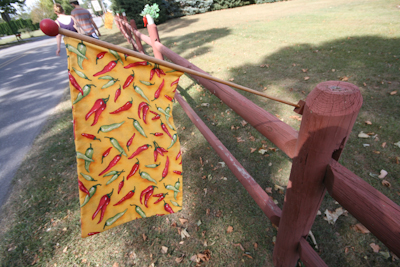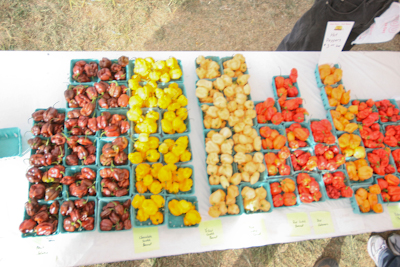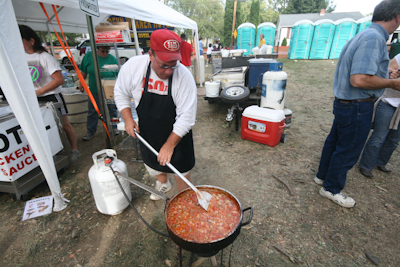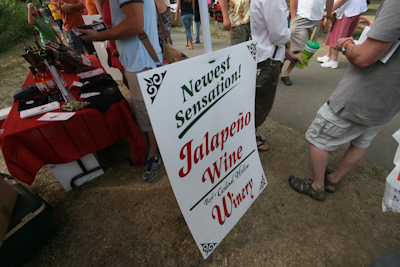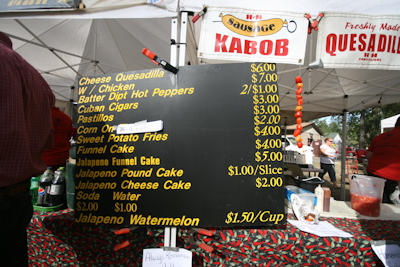 Some crazy stuff on here…jalapeno cheesecake, jalapeno pound cake, jalapeno funnel cake, and jalapeno watermelon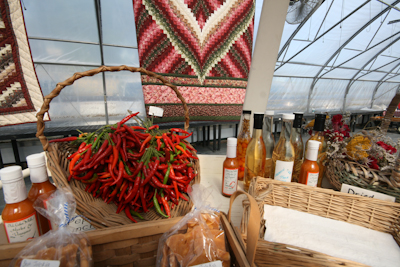 For more information about the festival head over to http://pepperfestival.com