Friday night started off with Summer Scouts, an indie rock band from the Lehigh Valley who are one of our favorite and most promising bands in the area right now.  Combining a post-rock sound that reminds us a bit of Explosions in the Sky and singing from their talented vocalist Katherine De Menno, we'll be catching a bunch of their shows around the area in the future.  In fact, they're playing Artsfest in Allentown and and Planet Trog in Whitehall in September so we suggest you hop over to their Facebook page, listen to some of their tunes, and check out a show.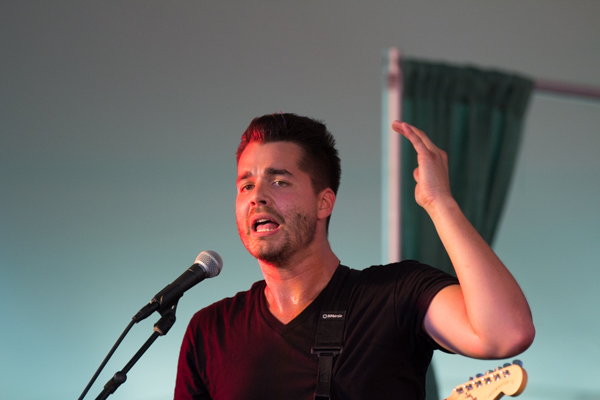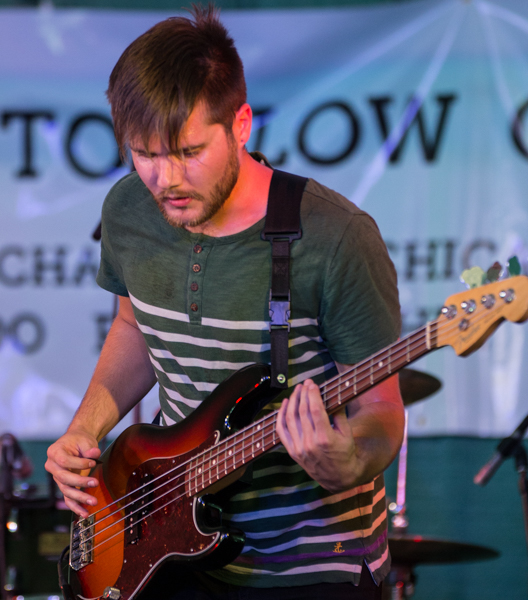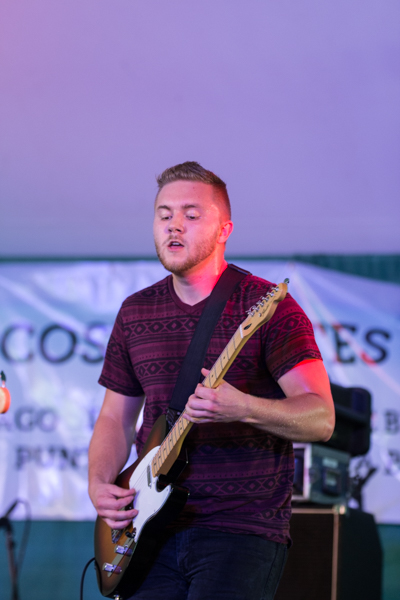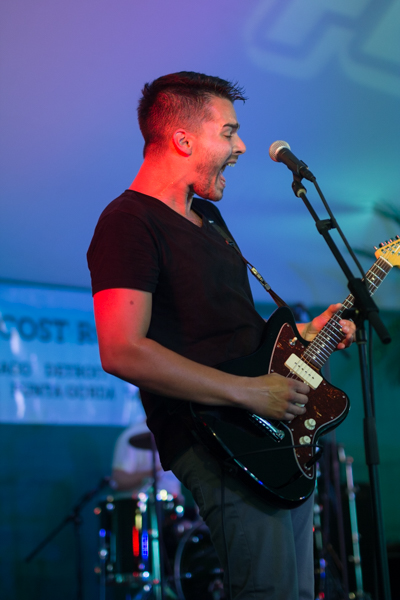 After Summer Scouts we went to, yes, the Hogar Crea shish kabob stand.  For those uninitiated, this is like a holy experience for us.  Whatever marinade they put on these things is one of the most sacred recipes in all the land.  It was charred, meaty, salty, and everything you could hope steak on a stick would be.
Following the Summer Scouts  and the kabob we went up to Main Street to check out The Silks, whose sound we really liked while previewing bands.  Unfortunately it seems things got screwed up regarding their set time and they stopped playing at 7:10 when they were supposed to go until 8.  We surmise that they just played straight through the break from their first set and ended early.  It was a shame because what we heard, we liked.  It was raw, punky American rock, something that you don't see much of at Musikfest.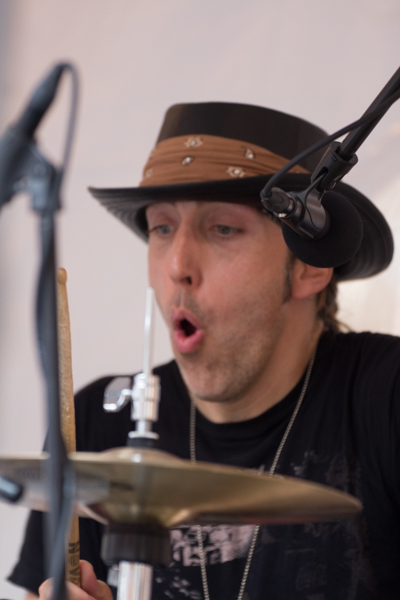 After that bit of a disappointment we went down to check out The Aardvarks, who were playing to a pretty crowded tent at Festplatz.  After listening to a few songs (again, cover bands aren't our thing) we decided to pop over to the SouthSide to Americaplatz to catch the Red Elvises set since it's been a few years since we saw them play.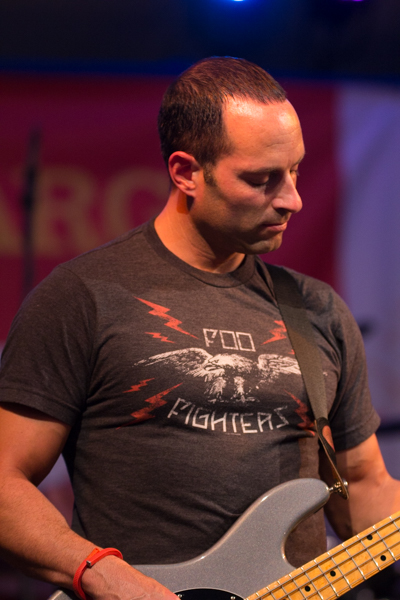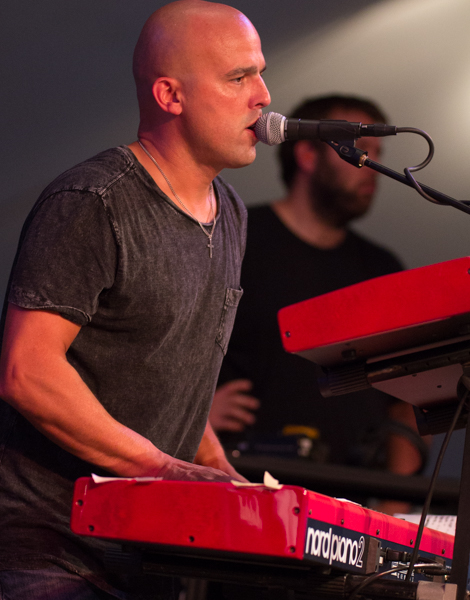 Now, as we said, it's been quite a while since we watched a Red Elvises set.  Maybe it was because we were a bit burned out after seeing them for so many years in a row, maybe it was because there were more interesting things going on during the same timeslots.  Whatever the case, their show isn't what it used to be.  Not to say it's bad, but it's just a different act.  Igor is the lone male performer now, and he doesn't do a lot of it.  Don't get us wrong, we're all about female-fronted (and completely female)  bands, but it's kind of a weird contrast in how they used to be.  Igor took the backseat for a lot of what we saw during the set and let his impressive counterparts basically steal the show away from him.  Gone is the interaction between Igor and his counterpart Oleg, as Oleg left the band once again late last year.  That makes for a markedly different show, one that's still fun and entertaining, just not the show we used to know.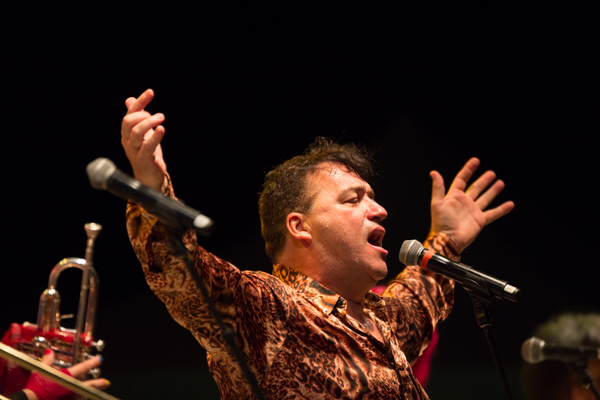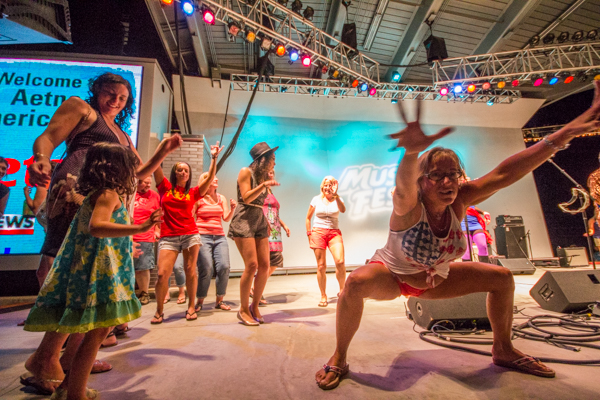 Last, but not least we saw Doylestown rockers Ceramic Animal for the closing show of the night.  These guys had a bluesy rock mixed with psychadelic rock feel to them that might not have been our first choice of a Friday night genre, but ended up providing for some good entertainment until we packed it in and headed home for the evening around midnight.