North Side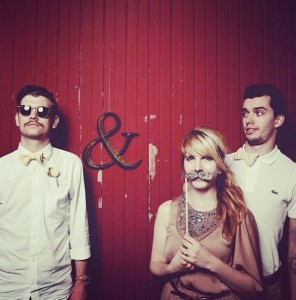 Mike Mains and the Branches – performing at 5:30pm at Main Street
I feel like I always call bands "radio-ready pop rock" but there's only so many ways you can say the same things.  These guys fall into that category, with their super catchy song "Stereo".
Remember Jones – performing at Plaza Tropical at 6pm
These guys play energetic, soulful music that will have the whole tent dancing.  Even though they have a lot of their own original material, we're hoping to hear some of their Amy Winehouse covers that they've been touring with.
South Side
Highland Kites – performing at 7pm at Lyrikplatz inside the Frank Banko Alehouse Cinemas
Calling themselves anti-folk, and distinctly not indie rock, they, well, sound like indie rock.  Dreamy vocals over moody guitar riffs and harsh drums, it creates a fusion of music that would be a great soundtrack to a rainy day.
Fragile Mortals with special guest Darryl McDaniels (from Run DMC) – performing at 9:30pm at Americaplatz (Levitt Pavilion)
These guys aren't on the list because we like their music, they're on the list because we can't wait to see people's reactions when a metal band comes out and melts the faces off the crowd at the usually tame Americaplatz.