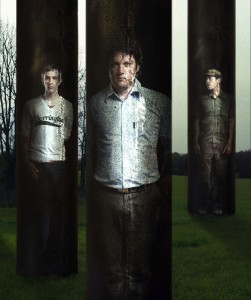 Artsquest announced today that Modest Mouse will return to Bethlehem to play a Levitt Pavilion show on Monday, July 20th.  The show is part of the Yuengling Summer Concert Series, which has Cake playing the venue on July 12th and Philly rockers Dr. Dog coming on September 25th.  The concert series began last year, and Modest Mouse was the first show, which resulted in a sell out crowd.
The band formed in the early 90s, but didn't find critical acclaim until their 2000 release of The Moon & Antarctica.  Four years later the band released their seminal album Good News for People Who Love Bad News, which went on to sell over 1.5 million copies and spawned their biggest hit, "Float On." The band released Strangers to Ourselves, their first studio album in eight years, in March.
Tickets for the show  are $45 in advance and $49 at the door and go on sale to the public today at 10am.