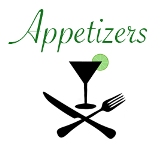 The Brew Works is pumping out all sorts of new stuff.  Beer-wise they've got Hefeweizen, Blueberry Belch, and Chain Link Pilsener.  Not a big fan of blueberry beer, but the other two sound like great summertime quaffs.  They've also got sangrias in the form of classic red (cabernet, rum, limes, oranges, apples, orange juice), premium red (cab, Patron silver, Patron Citronge, limes, oranges, apples, orange juice), and white (chard, Absolut Pears, Absolute Mandarin, orange liquer, oranges, strawberries, pears). Go forth and consume.
Easton Salsa is putting out a new strawberry salsa.  Find them at the Bethlehem, Steel Stacks, Ottsville, Easton, Saucon Valley, and Emmaus Farmer's Markets — the only place you'll be able to get it.
Dan Akroyd will be at the PLCB Liquor Store at 1516 North Cedar Crest Blvd, Allentown, PA from 4pm-6pm on Thursday, June 30th signing bottles of his (admittedly pretty cool looking) Crystal Head Vodka.  You must purchase either a 49.99 or 99.99 bottle of the vodka for signing. 
Weyerbacher is releasing their latest beer, Que¿beck, at the brewery on Saturday.  From the brewer:  "a nice summer refresher with a crackin' hop character… 5 to 5.5% ABV and around 20 IBU… finished with Cascade and Sorachi Ace hops which will deliver a nice citrus, lemon character."  Sounds great for the summer!
Bethlehem is having a rooftop beach party on July 8th from 5:30 to 8:30p on the top of their downtown parking garage.  It's 21 and over and will have beer, frozen drinks, and local wine.  It's $10 and includes a drink, food samples, music, door prizes, and a free beach towel for the firs 50 people.  Your ticket doubles as a free parking voucher.  Tickets can be bought downtown at: Stop by these locations to purchase tickets: Bethlehem Parking Authority, Bethlehem Chamber of  Commerce, SHUZE, Girlfriend's Boutique, Donegal Square, Aardvark Sports Shop, and Franklin Hill Vineyards.  Get them quick because there's only 800 and they're going to sell out.
The Farmhouse will be having another one of their seasonal menu release events on June 20th from 6pm-9pm.  Free beer from the Brew Works, wine samples, and art will round out the evening.  They'll also be hosting a cookout on their lawn on July 23rd.  They suggest bringing a blanket and/or chairs.
Allentown is doing its annual Blues, Brews, and BBQ event tomorrow.  There's lots of great vendors like Made in Brazil, Balasia, Valenca, etc going to be there along with lots of music.