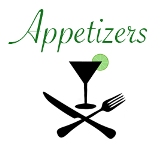 `If cigars are your think, Cigars International is hosting a ton of free events this weekend.  Tonight if you stop by the downtown Bethlehemstore at 6pm and you're one of the first hundred in line you'll get a free Xikar executive lighter (about a $20 value) as well as free brew samples.  Tomorrow night there's a free clam bake and scotch tasting from 6-9 at their store on 191.  Saturday there's free vodka samples, turkey legs & fries, Sam Adams, and coupons at the 191 store from 10a-4p.  And last but not least Sunday there's a free sausage and egg breakfast at the 191 store from 9:30a to 2pm.
The Sun Inn is resuming ghost hunting.  On September 10th from 9p-Midnight you can join the Lehigh Valley Paranormal Help Experiment and Research group looking for ghosts in the storied inn.   Bring your own flashlight, camera, and voice recorder.  The cost is $25 per person and you can sign up by calling 610-866-1758.
Taste of the Valley at Melt is upon us.  This year they're having judges rate the cuisine, too.  They're also doing two sessions this year instead of one big one.  It didn't seem as crowded last year as the first year so this will thin it out even more.  Tix are $30 in advance or $35 at the door. (don't bother with the VIP session, it hasn't been worth it the past two years) for either a 1p-3p session or a 3p-5p session.  I'd suggest doing the earlier one for the freshest food and to try things before they run out.  Participants include: Hotel Bethlehem, Balasia, Blue Grillhouse, Blue Sky Café, Bolete Restaurant and Inn, Cab Frye's Tavern, Curious Goods at the Bake Oven Inn, Dolce Patisserie, Emeril's Chop House, The Farmhouse, Fegley's BrewWorks, Flow Bar & Restaurant, Frecon Farms, Glasbern, Country Inn, Melt, Michael Adams Catering, Pearly Baker's Alehouse, Sangria, Savory Grille, Sette Luna, Subarashii Kudamono, Valenca, Vynecrest Vineyards & Winery, Weaversville Inn, Weyerbacher Brewing Company.  You can pick up your passes for the September 25th event here.
Blue MountainVineyards is hosting harvest weekend on September 10th from 10a-5p and the 11th from 12p-5p.  You can guide yourself around the vineyards and check out the grapes before they're picked.  They'll also have samples from Tait Farms and DiBruno Bros (best cheese around).