It looks like The Trapp Door in Emmaus is set to softly open on Tuesday, May 17th.  Their inaugural lineup includes:  Corsendunk Pale, Blanche De Brussels, Double Crooked tree, Nogno Imperial Stout, La Trappe Quad, and Alternatief Piet-Agoras as well as Tommyknocker Hopstrike and Cigar City Jai Alai on cask.  Particularly looking forward to the Double Crooked Tree and Jai Alai, two fantastic IPAs.
Tapas on Main in Bethlehem had a soft opening last night during Tunes at Twilight.  The spot was quite busy and Chef Rafael Palomino himself was out dining and mingling with guests.  The interior looks very smart and our friends over at LVCraftBeer said 2 drink and 5 tapas ran about $75.  They said they have five different sangrias right now including a pineapple mint flavor.  They also plan on doing brunch in the future after they gain their footing.  This place looks great, sounds great, and is sure to be one of the more upscale spots in the area, joining the soon-opening Mint and the old favorites Starfish Brasserie, Edge, and Apollo Grille.  Check out their full menu here.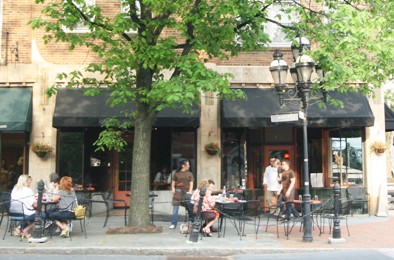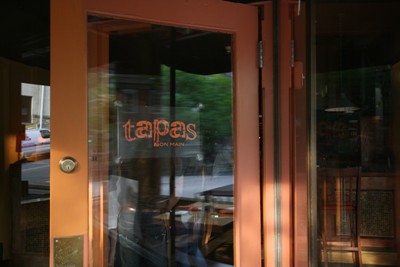 A new turkey spot is set to hit Stefko Blvd in Bethlehem.  Let's Talk Turkey replaces an old Quiznos at 2142 Stefko Blvd and should be open in a few months.  A few of the menu items are to include turket burgers, deep fried turkey plates, take-out deep fried turkeys, and even vegetarian options.
Thai Thai House in Emmaus is coming along nicely.  A recent visit showed that the outside is cleaned up, finished, and repainted.  The opening for the new restaurant, owned by the same team that has Thai Thani in the Poconos and Thai Thai II in Bethlehem, should be soon.  The menu will reflect that of the Bethlehem spot with one addition — a liquor license.
Work is chugging along on the train-themed All Aboard Taste Station on Main Street in Bethlehem, taking the spot of the Heavenly Hedgehog which closed up not long ago due to the owner retiring.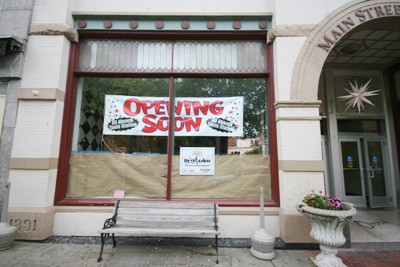 Pacino's Cigar Bar, despite promises from the management to be open by June, still hasn't been touched.  The spot is still empty and little to anything has been moved around for quite some time now.
The Galaxy Diner, taking the place of a Pizza Hut, is poised to open soon on Union Blvd.  A stop by showed a finished, well, diner.  Not to be snarky, well screw it, but do we REALLY need another diner in that festering row of culinary wasteland?  The only two spots I can even think off the top of my head on that street worth eating at are the ever-wonderful Pho #1 and Aladdin.
Emeril's Italian Table is now fully viewable by the public at the Sands Casino.  Staff training is in progress and the restaurant is set to open June 4th, the night before the big Lehigh Valley Food and Wine Festival.  It's going to be a crazy weekend for the Sands crew down there.