Warm Sugar looks like it's nearly ready to open.  They have a sign in the window that says, "Baking Soon" and a peek inside shows a nearly-completed setup.  A sign outside has been put up as well.
Thai Thai House is set to open some time this month but nothing has been done on the outside in weeks.  Some of the hold-up may be that their liquor license hasn't transferred and is still in an inactive status according to the PLCB.
People on Twitter that are in the know say that work is supposed to begin on Molly Brannigans in the old Farr's Building in Bethlehem.  This project has been stalled for nearly three years now because of the economy tanking.  One of the franchises in Scranton closed in 2009 due to lackluster performance.  Calls and emails to the corporate office have not been returned.
The Morning Call reports on The Paddock sale.  We mentioned that the Hoppy family was closing on the deal back in March and it finally went through yesterday.  We're looking forward to hopefully a nicer interior and a better tap list.
Remember that kabob spot we told you about the other week?  Turns out it's an already existing place that is changing ownership.  The Five Star Cafe at 3211 Schoenersville Rd in Bethlehem has changed hands.  They shut down for a few days, remodeled, and redid their menu.  They will be service omelettes, pancakes, waffles, French toast, and crepes for breakfast.  For lunch and dinner they'll have various (beef, chicken, turkey, veggie, tuna) burgers, gyros, kabobs, shawema, and other Mediterranean platters.  They'll also be making their own gelato for dessert.  Prices for entrees are aroun $6-$8 or $10 for platters with sides ranging from $2-$5.  No word on whether or not the name is changing and the shop will be back open for business today.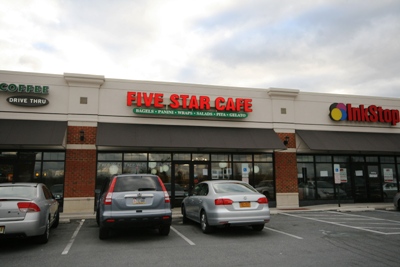 We mentioned the vacant Wyandotte spot in Bethlehem a few weeks back.  After doing some digging it appears that it will be a sustainable concepts restaurant.  The manager of the space said more details will be forthcoming as the project gets underway.  They're still several months out on the project and demolition to the existing space will begin soon.
So Fun Yogurt in Easton has a new website and is on schedule to open around the end of April or early May.
Raadical has opened at 123 Chestnut St in Coplay.  We stopped by for a quick bite and to check out the menu, which is kind of all over the place.  You can view their menu here.  Below are a few shots of the new establishment.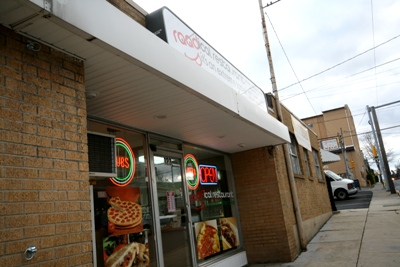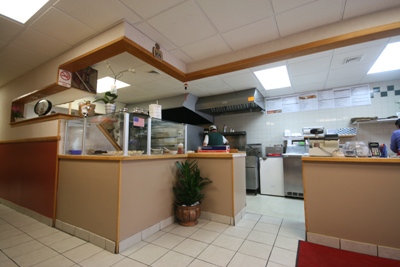 It's looking like Phat Joe's in Easton will be opening today after being put in hold due to not receiving their health license.