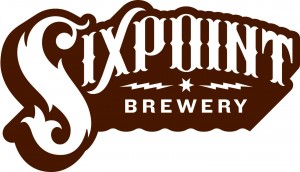 Update:  According to Sixpoint's Twitter, Mr. Welch won't be able to make it but a Sixpoint rep will be on-hand.
Sixpoint Brewery's founder Shane Welch is in the area for the next two days.  You can stop by Abe's Cold Beer in Bethlehem tonight from 5-7 to try some Sixpoint for free and head over to The Mint Gastropub next door afterwards where they'll have three Sixpoint beers on tap for round two.
Tomorrow night (Thursday)P.J. Whelihan's in Bethlehem is hosting a Sixpoint tap takeover and will have 7 different Sixpoint brews.  Mr. Welch will also be at Whelihan's so stop by, say hi, and badger him with beer questions.