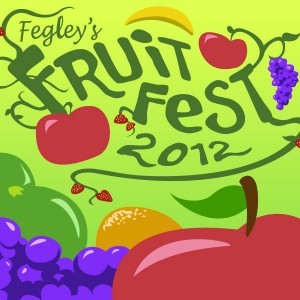 The Brew Works is hosting a new festival this July: the Fruit Fest.  It's taking place on a Sunday afternoon on July 15th and will feature fruit-infused beer, wine, snacks, and desserts.  The event will be held under a tent at the Fairway Pavilion at the Allentown Municipal Golf Course (with a rain location of the Allentown Brew Works).
The event will be a day for the whole family with events for kids as well as drinks and food for the adults.  So far the beer/wine attendees are:
Allentown Brew Works – Space Monkey
Shangy's… The Beer Authority – Hell or High Watermelon, Son of a Peach
Naylor Wine Cellars – Peaches Plus, Blueberry Blaze, Mango Mania, Pink Flamingo
Bethlehem Brew Works – Blueberry Belch
Great Swamp Brewing Co. – Blackberry Wheat
Hammersmith Brewing – Lemon Saison
Sly Fox Brewing Co – Raspberry Wheat
Stonekeep Meadery
Hijinx Brewery
Two Rivers Brewing
Just a sampling of some of the food vendors that will be there:  Easton Salsa, Dove Chocolate, dishes from Brew Works (peach ice cream cones, strawberry soup, mini fruit kabobs), Foose Cokie Cutters, Kaptivating Kupcakes, Tastefully Simple, and Wildtree Herbs.
For the kids they'll have Puttle and a smoothie bar, among other things.  The fun starts at 3pm and goes until 6pm.  Tickets are $20 for adults and $12 for kids (no charge for kids 4 and under) and can be purchased here.