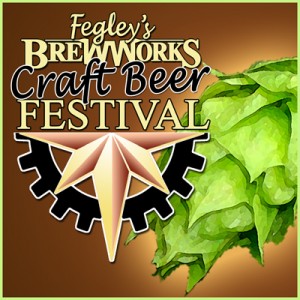 The Brew Works is holding their annual Craft Beer Festival at Allentown Brew Works this Saturday.  There's two sessions, from 1p-4p and 5p-8p.  The first session is $25, the second one is $30, and day-of-the-event tickets are $35 (tickets can be had at the bottom of the page here).  There's a full list of the breweries below, butwe're going to point out some of the best ones from previous festivals.  Allentown/Bethlehem Brew Works, obviously, bring a lot for the festival.  From what I recall usually most things on tap are fair game and they brew a special one-off or two for the festival. 
Hammersmith, run by Chris Bowen of Arctic Alchemy fame, will be there dishing out some of his historically-inspired brews.  If he's bringing anything as crazy as his sour Woodford Reserve dubbel I had at his brewhouse or as nuanced as his saison from this year's Harvest Festival, grab some of it ASAP.  Hijinx, the homebrewer-gone-pro via a Kickstarter campaign, will be serving up some of his brews at this festival.  Previously the only place I've seen him serving was the PBS Brew Fest so this will be a great opportunity to try his stuff before it hits the masses. 
Avery has some fantastic beers, and I'm hoping they bring something other than their witbier to show their true skill.  Harvest Moon out of Jersey is also a favorite among the bunch.  They were serving up a bangin' double IPA at last year's festival.  Based on their "what's on tap" page, I'm hoping we might see their imperial stout, barleywine, or a redux of the double IPA.  The Lehigh Valley Homebrewers will be there again, doling out some of the most inventive beer around.  As always, I implore you to keep a watch out for the Double Bourbon Vanilla Imperial Porter.  Traditionally Stoudt's, Victory, Weyerbacher, and Yards stick to their basics during the festival, but if they bring something special that'll be noteworthy as well.  Check back next week for a full rundown of the event.  Cheers!
21st Amendment
Allentown Brew Works
Appalachian
Avery
Baha
Beach Haus
Bethlehem Brew Works
Climax
Dusquesne
Elysian
Flying Fish
Hammersmith
Harvest Moon
HiJinx
Keystone Homebrew
Lancaster
Lehigh Valley Homebrewers (Multiple Brewers)
Lion
Penn Brewery
Shock Top
Stone
Straub
Stoudt's
Roy Pitz
Uinta
Victory
Weyerbacher
Wild Blue
Yards