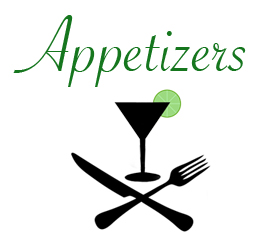 Since we see a lot of random events and such in the area we decided to start writing about them in an unscheduled column called Appetizers.  Here's some of the latest stuff going down in the valley:
Pig Pen Sports Bar in Allentown is holding a wing eating competition this Saturday at 6pm.  There's two competitions:  Speed eating and a burn-your-face-off hot wing eating challenge.  Check out more info at their Facebook page.
Deja Brew over in Bethlehem is running two fundraisers at the moment.  One benefits Turning Point of the Lehigh Valley and Women of Haiti by donating a dollar for every Cherry Bomb (steamed milk, hot chocolate, cherry syrup, coffee, whipped cream, and a cherry on top) purchased and the other benefits the Lehigh University Choir's trip to Costa Rica by donating a dollar for every Bananagram (Costa Rican coffee, hot chocolate, steamed milk, a dash of banana syrup, topped with whipped cream) purchased.
Plaza Bistro, which we've been following in our updates, has its grand opening today.
Restaurant Week at the Promenade Shops goes from Feb 20th to Feb 24th if you do the restaurant week thing.
Hookah Turka is having all sorts of Valentine's Day specials if you're not into the whole fine dining scene.
Have any more tips for the Appetizer's column?  Email The El Vee at theelvee at gmail.com