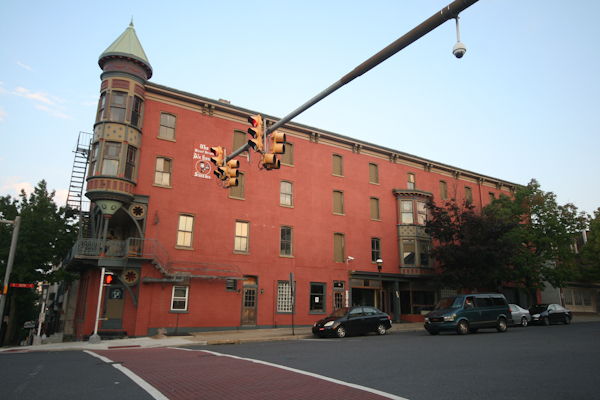 Two Rivers Brewing Company is moving forward with their brewery construction after a few delays related to engineering issues.  Troy Reynard, one of the co-owners, said he hopes to have the construction started by mid-May, with brewing beginning in June and Two Rivers beer ready to serve in July.
In the meantime they've collaborated with a local breweries Free Will (of Perkasie) and Shawnee.  The Free Will collaboration is a Cherry Blossom Belgian Wheat, which is slated for a late May release, and the Shawnee collaboration is a Lenni Lenape Pale Ale, which is slated for an early July release.
This weekend they also received approval from the city and opened up the second floor of their restaurant, adding 56 dining seats as well as the ability for groups to rent the space for private parties and events.