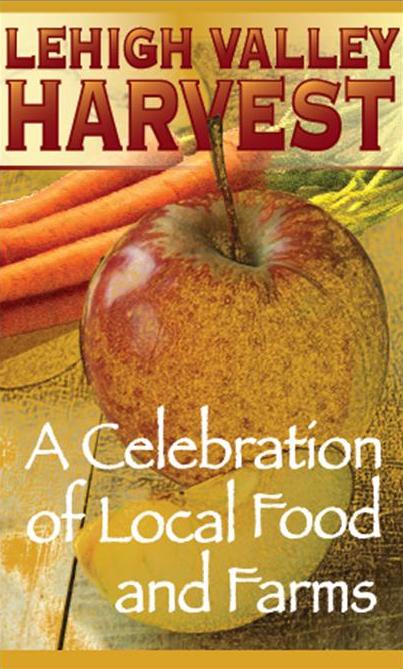 Lehigh Valley Harvest, the event formerly known as Taste of The Valley, is coming up again on October 27th and is getting new digs yet again.
This year's event will be held at Allentown Brew Works from 1pm to 4pm.  The main attraction at the event is sampling bites from a variety of different Lehigh Valley restaurants, who create hors d'oeuvre-sized dishes using at least two locally grown ingredients.  This year will also feature cooking demos with Sodexho chefs from around the Lehigh Valley and canning demos with Food in Jars blogger Marisa McClellan.  Amanda Pfeiffer, another food blogger, will hold demos on fermenting foods like sauerkraut and kefir. 
VIP tickets include an additional happy hour from 12pm to 1pm, a cocktail utilizing spirits from Subarashii Kudamono, a raffle ticket for door prizes, and guided beer/wine pairings from Vynecrest and The Brew Works. 
Tickets are $25 in advance, $30 at the door, $20 for students, and $75 for VIP.  You can grab tickets online here or at Bolete, Café Santosha, Eagle Point Farm Market, Molinari's, Red Cat Farm, Vynecrest, or Willow Haven Farm. 
So far the restaurant participants include:
Apple Ridge Farm
Balasia
Bechdolt Orchards
Blair Vineyards
Blue Mountain Vineyards
Bolete
Café Santosha
Fegley's Brew Works
Flint Hill Farm
Franklin Hill Vineyards
Frecon Farms
Klein Farms Dairy
Lafayette Dining Services
Maxim's 22
Molinari's
Pappy's Orchard & Lisa's Kitchen
Primordia Mushroom Farm
Pure Sprouts Organic Delivery
REAL Gardens
Red Cat Farm
Rodale Catering
Rodale Institute
Saucony Creek Brewing Co
Scholl Orchards
Seed Farm
Sette Luna
Subarashii Kudamono
Suyundalla Farms
Two Rivers Brewing Co
Vynecrest Vineyards
Weyerbacher Brewery
Willow Haven Farm
Y Knot Alpacas