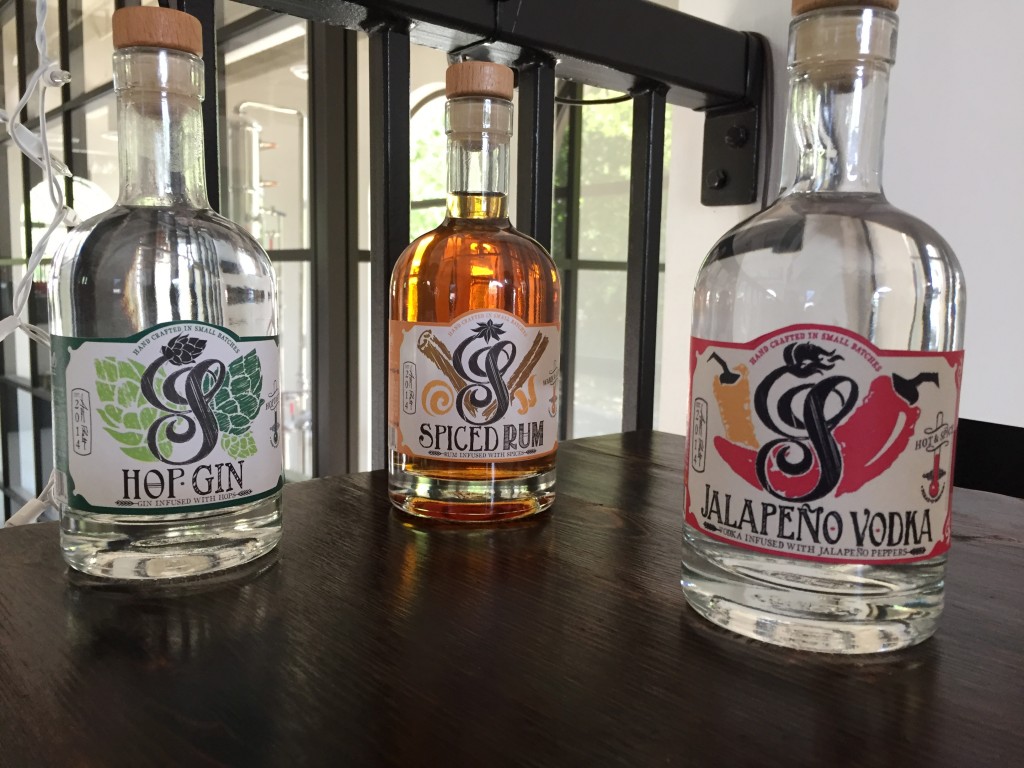 Social Still distillery in Bethlehem is prepping three new spirits for release later this year.  The first, a hop-infused gin, is a commercial version of the infusion that they're been using in their delicious "Hopper" cocktail since they opened, which combines hop-infused gin, grapefruit syrup, lime, and club soda.  Their Hop Gin utilized 8 lbs of fresh citra hops and will come in at 90 proof and will be released this summer.
The next is a spicy Jalapeño Vodka which was infused with 10 lbs of jalapeños in two stages of the distillation process to perfectly balance flavor and spice.  It will come in at 80 proof and will surely be used in lots of Bloody Marys.  
The last is a Spiced Rum, targeted for a fall release, which spent over a year aging in rye whiskey barrels with cinnamon, vanilla, citrus peel, and coriander and will be bottled at around 80 proof.