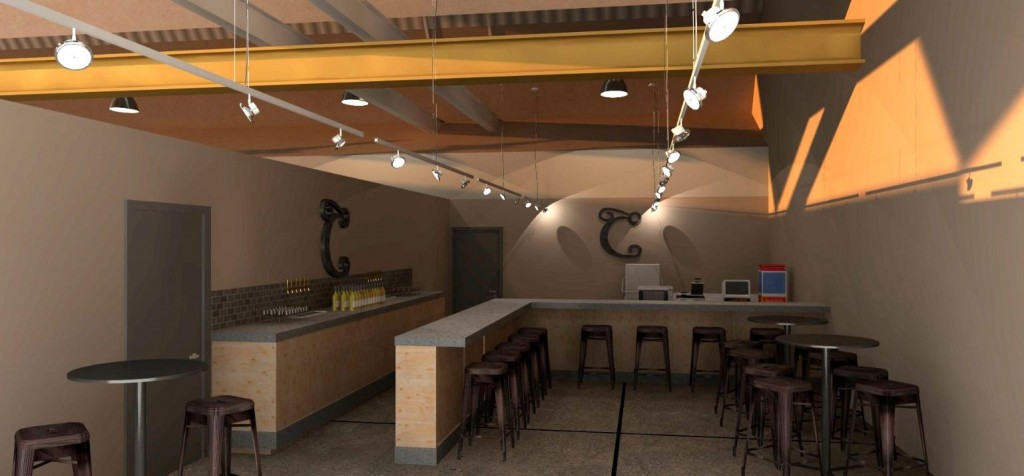 Our friends over at the Colony Meadery at the Bridgeworks in Allentown had quite a strong year last year.  After opening their tasting room officially in late 2013, they spent 2014 expanding their product line, opening distribution to NJ through Hunterdon Brewing, selling their meads at local farmers markets, pouring at festivals around the area, and winning awards at mead competitions across the country.
With success comes increased demand, and now Colony is gearing up to expand their production and construct a new tasting room with increased capacity.  The meadery will more than triple its footprint, according to a press release put out today, and will allow the new tasting room to fit 106 people.  The production area will expand to include a large area adjacent to the current meadery, allowing them to expand to 25 barrels of fermentation.  Included in the new production space is a brite tank that Colony will use to produce sparkling meads, like their recent release called Lemon Laws, a 5% sparkling lemon offering that will be kegged and put into distribution for local bars.
With the new construction, the meadery will be closing their tasting room starting this weekend and reopening with the new design by the middle of the month.  When it reopens, the tasting room will offer more draft meads, light food, and will be able to host private parties.