So we survived the first weekend of Musikfest, but there was much more fun to be had, including the best show at Fest this year by far.
Monday we hit up Junior Toots, a reggae artist who came from a family of music, at Volksplatz. Unfortunately his live show didn't live up to his recordings, and the crowd apparently noticed. Even though it was early in the evening, the music should've been danceable and fun, but came off as grating and boring. We snapped a few shots and were off to gorge on food instead.
Later that evening we saw one of the most fantastic blues artists we've ever had the privilege of witnessing over at the Steelstacks at the Levitt Pavilion. It's odd, though. The band is full of relatively young kids. Who is some 19 year old to ask a crowd full of people mostly much older than he if they've ever been in love? Or cheated on? But it works. The oldest one in the band is 19, followed by a 17 year-old bass player and a 14 year-old drummer, all related.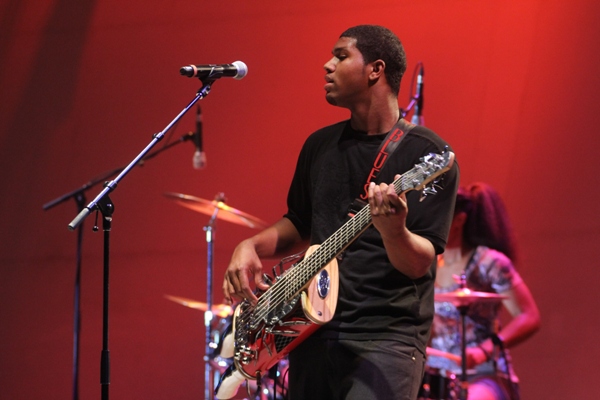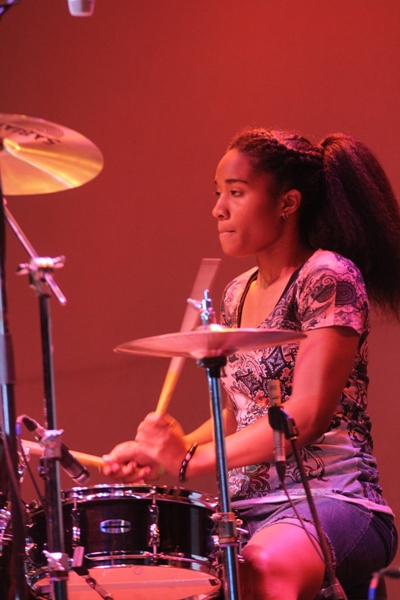 Lead singer Ryan Perry's voice is so full of classic soul it's a wonder to believe he's so young, let alone mature enough to be singing about the heartbreak and hard living he incorporates into the band's music. It is truly astounding. Utilizing possibly the most stylish guitars at the entire festival (see below), their fiery solos and deep songs energized the crowd. It was truly a special set, from a special band, and one we hope to see again in the Lehigh Valley.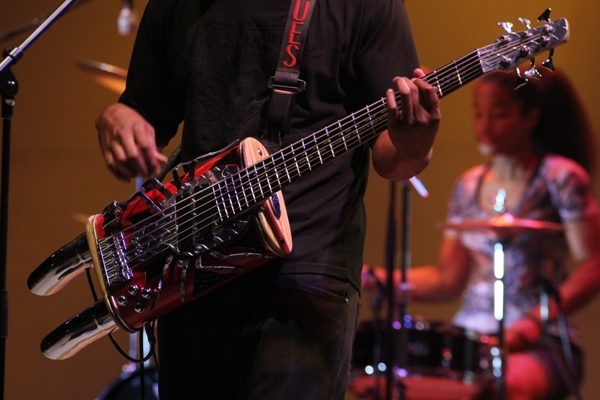 Tuesday was a day of rest for the liver.
Wednesday, oddly enough, was probably the most electric and fantastic night at Musikfest this year, and it was all because of one band. But before we get to them, we hit up New Sweden, an Americana/folk act from Delaware that was lively and awesome. They played foot-stomping, hand-clapping tunes that somehow failed to inspire Liederplatz but certainly caught our attention. If this band was playing inside of a small area with a lot of fans it would've certainly been a raucous time. Alas, we seemed to be one of the few having a genuinely good time at this underrated show.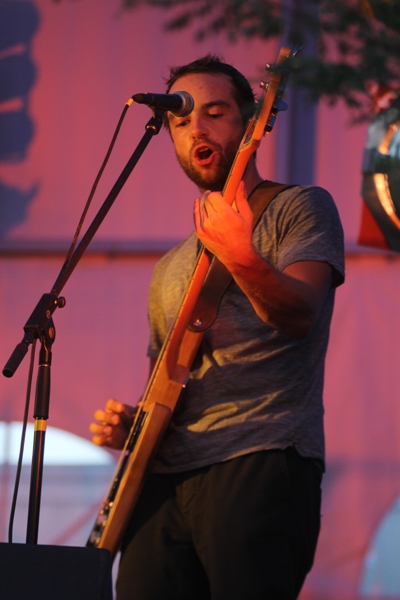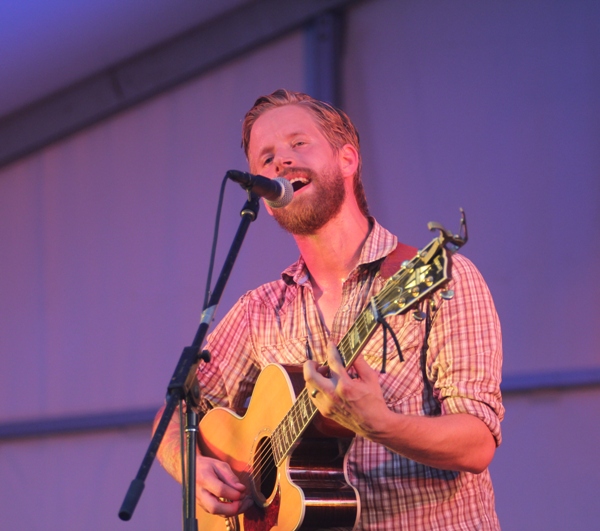 But the show we hyped up last year, and rated our second best show of the year (only behind Here Come the Mummies) was easily the best of this year. March Fourth Marching Band, the psychedelic, provocative, and party-hard band wowed an absurdly large crowd at the Levitt Pavillion at Steelstacks. The crowd was unlike any we had ever seen at the venue before. The word about the band obviously got out from last year's under-attended shows (mostly due to weather factors).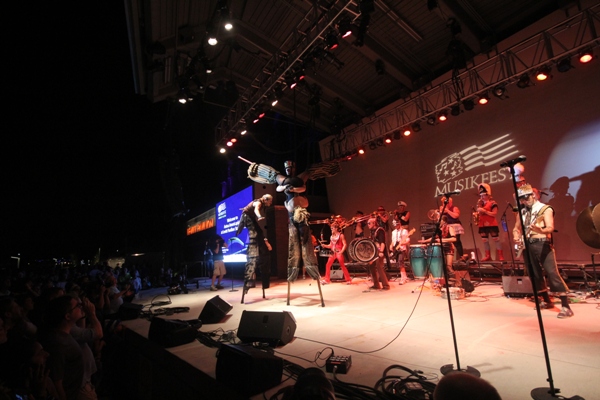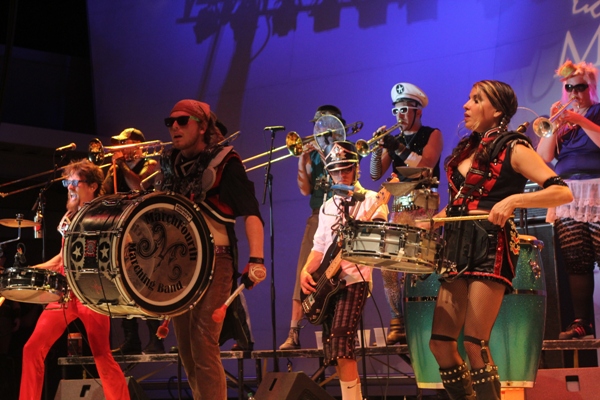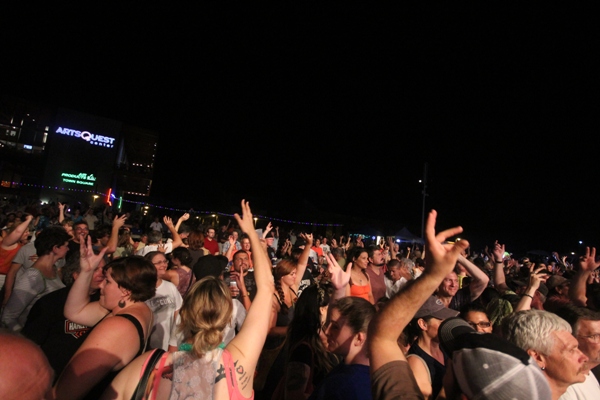 And March Fourth delivered. The huge ensemble, featuring drummers, people on stilts, trombones, trumpets, and burlesque dancers, had a lot of people cheering. Dancers twirled fire as onlookers were treated to the most engaging and popular show of the entire festival. With how great their performance was last year, as well as the turnout and response of the crowd for the Wednesday show, March Fourth has sealed themselves in the annals of Musikfest essentials. We're predicting they become a regular act, much like the Red Elvises have become the defacto "always there" act at the festival.

Thursday ended early due to weather, as many probably know due to the drama of Jane's Addicting cutting their show early. We saw March Fourth for the second time, however the show wasn't as good as the previous night. An earlier set, along with a less enthusiastic (and huge) crowd, and a smaller stage all took away from the show, which was still stellar. We then wandered a bit, drank some beer, and just as we arrived at Yellow Dubmarine, a reggae band that covers Beatles music, all of the tents were evacuated and shut down. It was a bit of a letdown to close out the weekdays at the festival, but such is life.
Up next: Part three, the last weekend of music at Musikfest