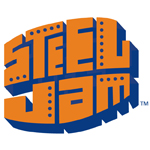 Last week Artsquest announced the line-up for the SteelJam festival, this year taking place Friday, November 9th, and Saturday, November 10th. 
The event's headliners will be Conspirator, Jimmy Herring Band, and Victor Wooten Band.  Conspirator started as a collaboration between three artists and now incorporates a full band.  The project was formed by Aron Magner, the manager of notable Philly electro jammers the Disco Biscuits, as well as Marc Brownstein, bassist for the Disco Biscuits, and NY producer DJ Omen.  The band recently added a guitarist and two drummers to round out the mix.  The Jimmy Herring Band takes on more of a traditional jam band approach, incorporating styles of instrumental rock and jazz.  Jimmy Herring, known predominately as the lead guitarist for Widespread Panic, has epened for the likes of the Allman Brothers and members of the Grateful Dead.  Victor Wooten is well known as a founding father of the group Bela Fleck and the Fleckstones and was solidified in music history by Rolling Stone in 2011 as the #10 top bassist of all time. 
Other performers include Revolution, I Love You, The Stepkids, BoomBox, Todd Sheaffer, and XVSK.  Check below for the times.  Tickets for the festival are $45 in advance and $60 at the door.  Single admission is available for $25 in advance and $35 the day of the show. 
Nov. 9th
6:30 p.m.  Revolution, I Love You
7:40 p.m.   The Stepkids
9 p.m.   BoomBox
11:30 p.m.   Conspirator
Nov. 10th
7 p.m.  Todd Sheaffer (of Railroad Earth & From Good Homes)
8:10 p.m.  XVSK
9:30 p.m.  Jimmy Herring Band
11 p.m.  Victor Wooten Band