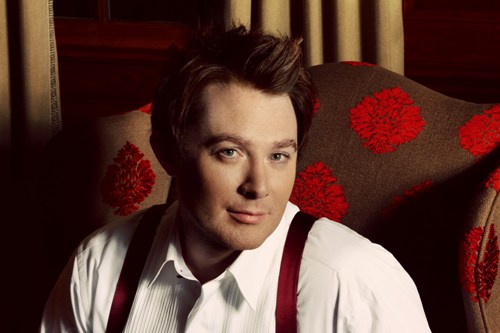 Artsquest announced today that Clay Aiken, Bootsy Collins, and The Hold Steady will all be performing at the Musikfest Café in coming months.
Bootsy Collins, a member of Parliament-Funkadelic and bombastic personality extraordinaire, will be playing at the Musikfest Café on October 19th.  The 60-year-old is a veteran of the music industry and is a member of the Rock N' Roll Hall of Fame.  His eccentric dress and funk music, as well as his bass playing, have made him known throughout the country.  Collins recently played at the Bonnaroo Festival in 2011.  Tickets for the show are $39-$47. 
American Idol favorite Clay Aiken will be performing on December 4th during his holiday tour.  Aiken's most recent release was Steadfast released earlier this year comprised of songs that he had only previously performed in concert.  Aiken's show will no doubt include songs from his 2004 holiday album Merry Christmas with Love.  Tickets for the show are $47-$57.
Brooklyn-based band The Holy Steady will most assuredly play to a room packed full of hipsters on December 28th (possibly us included).  The band has a solid following across the country after its third release, Boys and Girls in America, achieved critical acclaim across the country.  Their most recent studio album is Heaven Is Whenever, which was released in 2010.  Last year they released a live iTunes album.  Tickets are $22-$25.
Other announced acts include TUSK – The Ultimate Fleetwood Mac Tribute, Salsa Night with Hector Rosado y su Orchestra, Dustin Pari, Sarah Ayers and Friends, and Jimmy  & The Parrots' Holiday Parrot Party.  More information about these shows can be found here.
Photo of Clay Aiken provided by Artsquest