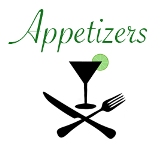 Starfish Brasserie will be doing a porcelet dinner on September 23rd for $35 per person  Courses will be:
FIRST COURSE: Organic Mixed Greens, Cherry Tomatoes, Lardoons, Rosemary Vinaigrette
SECOND COURSE: Crispy Pork Belly, Cucumber-Carrot Sla
THIRD COURSE: Smoked Garlic Pork Sausage, Arugula, Stone Ground Mustard
FOURTH COURSE: Bacon-larded Porcelet, Horseradish Mashed Potatoes, Grilled Swiss Char
FIFTH COURSE: Raspberry Creme Brulee
Plaza Bistro in Bethlehem will be introducing their fall menu on the 15th and rearranging their hours from 10:30a to 8p Mon-Sat.
The SouthSide Film Festival will be screening Der Sandman, a fantastic film about a man who starts turning to sand when he tells lies, on September 15th.  Free of charge.
The Farmhouse is launching their fall menu on September 19th with their quarterly vernissage.  They'll have art, music, beer from the Brew Works, local wine, and samples from their new menu.
Artsquest will be having their Blast Furnace Blues Festival Sept 16th through 18th.  For more info on tickets and lineup check here.
Weyerbacher is releasing Rapture, a 6.7% ABV sour beer in the style of a Flanders Red.  They'll be dishing out tastes and you can grab cases there to go.  It all goes down on September 22nd from 5p-8p and if it's anything like last year's Riserva release, it'll be a damn good time.
The Wooden Match has expanded their beer list by 2x.  It (thankfully) includes more beers that pair well with cigars now.  Their daily specials (which are great deals) have also changed up so make sure to check those out as well.
Black and Blue in Easton is holding a Chimay and cheese pairing on September 23rd with one of the Chimay reps.  $35 per person plus gratuity gets you beer, cheese, and a glass to take home.