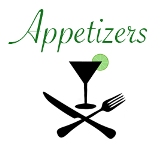 The Wooden Match just announced its (awesome) daily specials which will take place 5-8 Monday-Wedesday and 4-8 Thursday and Friday. 
Monday: $3 craft beer drafts
Tuesday: 1/2 off apps
Wednesday:  $1 off bottles
Thursday: Free cigar with purchase of a bottled beer
Friday: $3 mixed drinks, free food buffet
With Christkindlmart moving down to the SteelStacks area this year, it seems that the Greater Lehigh Valley Chamber of Commerce decided to hop on the chance to keep people on the north side.  The Christmas City Village will be running from Black Friday to Christmas Eve and will be located along Main Street, in the Sun Inn Courtyard, and in the Colonial Industrial Quarter area.  The Christmas City just got a little more cheery.
The Brew Works is doing their charity cask night on Thursday with a cask with brewed with blueberry, cherry, and raspberry.  Oh yeah.  Also, in Allentown it looks like they're already brewing Rude Elf's as well as a black lager and in Bethlehem they're brewing an organic Pale Ale and rebrewing their apricot coriander.
The Allentown Fair is starting tonight with free admission for today.  Go get your deep-fried whatever on.
The SteelJam Festival is going on down at the SteelStacks this weekend.  It's a gated event so you have to buy a day or an event pass.  We'll be hitting the festival up on Monday and we'll bring you some pics and updates next week.  Can't recommend many bands since we haven't heard of many, but Trouble City All Stars and Truth & Salvage Co. are both good starts.