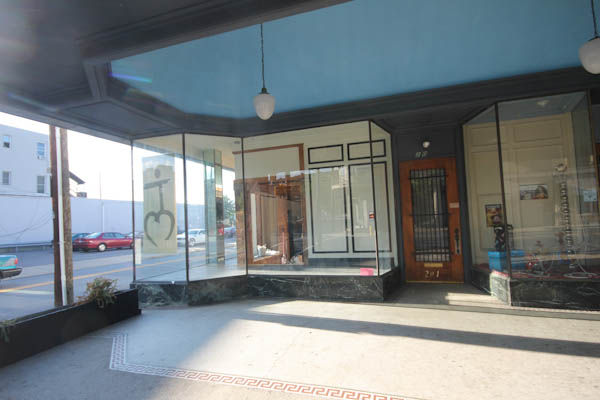 Chef Wendy Landiak is bringing a vegan restaurant and juice bar to the epicenter of the Lehigh Valley vegan/vegetarian movement: South Side Bethlehem. 
The restaurant will be named Shankara, a word deeply rooted in Indian culture and religion.  It will take over the space at 201 E Third Street, most recently occupied by Hard Bean Café, which for a time moved to operate in conjunction with Euro Yogurt, and then exited the scene completely.  It's a beautiful space that we've longed to see restored to restaurant use.
Chef Landiak is a graduate of Pepperdine University with a major in nutritional science.  She became 'out of necessity' during college, as her roommate was a vegan.  Following graduation she traveled around the world, including time in India, which greatly influenced her culinary themes and ingredients.  For a time she cooked at the Green Café in Bethlehem and went on to open her own restaurant, in Balasia, in Emmaus, where it operated until 2008.
Following Balasia she catered events and remains a frequent staple at farmer's markets across the Lehigh Valley.  Her pop-up restaurant run out of a fire hall, The Honey Underground, has been going strong for two years. 
We've had Chef Landiak's food at a variety of places, including Taste of the Valley, Bethlehem's Vegfest, and a full meal at The Honey Underground and we can safely say there's few people around that can make anything close to her level of vegan cuisine.  We're usually unabashed critics of vegan dishes but hers escape any and all criticisms with their spice, flavor, and complexity.  Restaurant-goers, vegan or not, should be excited about this project.