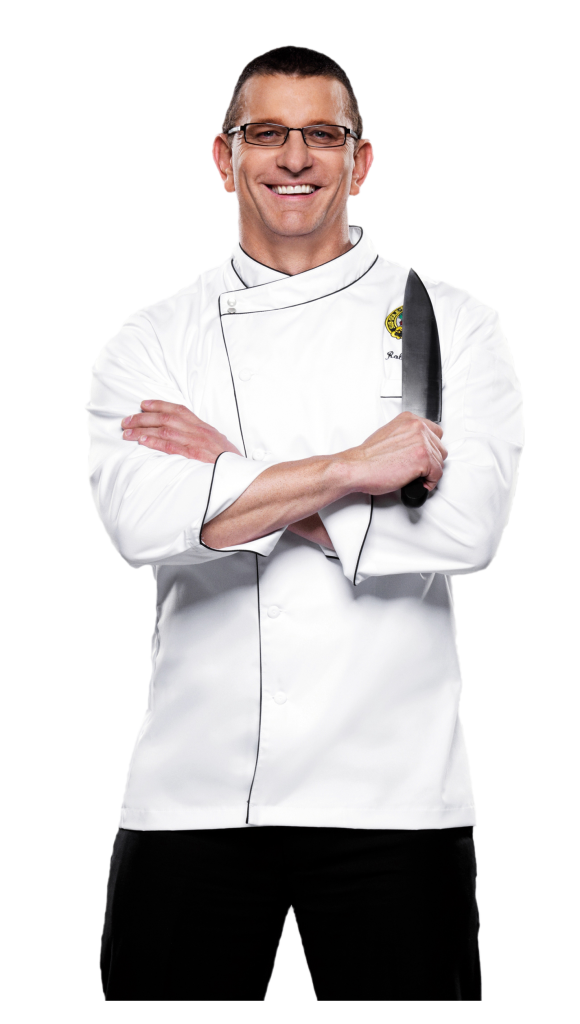 Chef Robert Irvine will be making a return to Bethlehem, along with other acts just announced for the Musikfest Café at Artsquest.
Chef Robert Irvine was recently in town to film Restaurant: Impossible at the Benner Street Restaurant in Fountain Hill.  On November 16th the celebrity chef will return with an interactive show that Artsquest says, "is more than a cooking demonstration, this highly-interactive show brings to life the many challenges Irvine faces on his television shows." 
The show will also feature a VIP option that will allow guests to enjoy a private cooking demo for an hour before the show.  The VIP ticket includes a meet & greet as well as a photo opportunity with the chef. 
Prices for the Robert Irvine show, as well as other recently announced acts, can be found below:
Latin Dance Night with Hector Rosado featuring Kevin Ceballo – Aug. 16, 10 p.m.
Tickets:  $10-$15
Project Blue Album – Sept. 5, 8 p.m. – Fowler Blast Furnace Room
Tickets: $5 in advance; $8 day of show
Chef Robert Irvine Live – Nov. 16, 8 p.m.
Tickets: $39-$49
 Chef Robert Irvine Live VIP Experience – Nov. 16, 6 p.m.
Includes VIP Cooking Demonstration & Experience, Meet & Greet with Chef Irvine and tickets to "Chef Robert Irvine Live."
Tickets: $150
 The Von Trapps – Nov. 21 and 22, 2 p.m.
Tickets: $35 
The Large Flowerheads – Nov. 23, 8 p.m.
Tickets: $10-$12 in advance; $15-$17 day of show 
NUT/CRACKED – Dec. 6, 8 p.m.
Presented by DanceNOW SteelStacks
Tickets: $20-$25
 Scythian – Dec. 13, 8 pm
Tickets: $15-$25
 Sarah Ayers & Friends – Dec. 20, 7:30 p.m.
Tickets: $15-$20
 Jimmy & The Parrots: Holiday Parrot Party – Dec. 27, 7:30 p.m.
Tickets: $10
 Boogie Wonder Band – Jan. 17, 7:30 p.m.
Tickets: $20-$32
 The Fabulous Greaseband – Jan. 24, 7:30 p.m.
Tickets: $10-$12
 The Steel Wheels – March 6, 7:30 p.m.
Tickets: $20