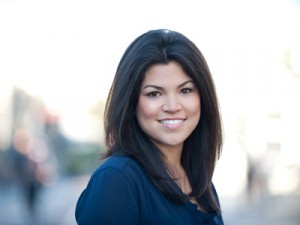 ArtsLehigh announced today that Lehigh 05' alum Whitney Chen will be visiting the university for a free food demo.  Chen graduated with a degree in industrial engineering and went on to a very official-sounding job as a nuclear litigation consultant.  She then left her career path and received a certificate in Culinary Arts from L'Academie de Cuisine in Gaithersburg, MD. 
Chen was an intern and line cook at Restaurant Eve, a WaPo three-star restaurant, during her time in Maryland.  Following her cooking stint in Maryland she traveled north to none other than Per Se, one of the most prestigious restaurants in the world, recently rated four stars by outgoing New York Times food critic Sam Sifton.
After leaving Per Se she was featured as a contestant on "The Next Food Network Star", a Food Network program.  The chef was eliminated in week 9 of the competition.  Chen is now writing for Gilt Taste, a website launched by culinary media giant Ruth Reichl.  
During Chen's Lehigh U cooking demo she'll be demonstrating meals easy for students to cook at college.  The demo is March 15th from 6:30p to 8:30p in the Wood Dining Room at Iacocca Hall.  Head over here to register for the session.
 Photo of Whitney Chen courtesy of the Food Network