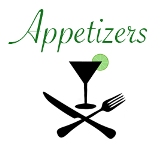 A few things we posted about before not to forget:
Starfish Brasserie in Bethlehem is doing their porcelet dinner on Friday night featuring a five course pork-centric meal for $35.  Afterwards you can hit up:
the Celtic Classic (aka Celticfest), which starts on Friday.  Save room for haggis and beer.
Black and Blue is doing a Chimay and cheese pairing Friday for $35.
Now for the new stuff:
Easton is hosting a Chile Pepper Festival on Saturday from 9a to 2p in Center Square.   There will be hot pepper eating contests, cooking demos, salsa contests, a chili cookoff between Easton fire houses, and more.  Sounds like a smaller, more laid back alternative for those that missed the huge Bowers Pepper Festival this year.
The Mint has a new website.  It sucks.
The Farmhouse is planning a cocktail/costume party for Halloween.  Tix are $25 and include food, prizes, and cash bar.
The Brew Works has two new beers on tap, a black lager and a Harvestfest Pale Ale.  Check em' out.
Also, biggest culinary event this weekend is definitely Taste of the Valley at Melt.  Every year this Farm2Table event draws a good crowd.  Here's the line-up for food:
1741 on the Terrace, Hotel Bethlehem
Yellow Romano Bean Salad with 
Micro Lemon Basil and Crab Meat
Mixed Beet and Goat Cheese Salad with Candied Walnuts
 Kohlrabi Radish Salad in a Mini Oatmeal Honey Roll
Romano beans, lemon basil, beets, kohlrabi, radishes – Liberty Gardens (Coopersburg)
meet Farmer Jeff Frank (Liberty Gardens)
Balasia
Indian Butternut Squash and Red Russian Kale Soup with Jalapeño Tomatillo Chutney
kale, jalapeños, tomatillos – Lady Bug Gardens (Coopersburg)
meet Farmer Jason Cassaday (Lady Bug Gardens)
Blue Grillhouse
 Grass-fed Beef with Pickled "Round of Hungary" Peppers
beef – Breakaway Farm
peppers – Lettuce Alone
Blue Sky Café
 Sweet Potato Tart topped with Caramelized Apples
 sweet potatoes, apples – Hausman Fruit Farm
Sweet Potatoes – Muzzarelli Farm (Vineland, NJ)
Cab Frye's Tavern
 Corn Fritter on Mixed Baby Greens with Roasted Tomato Vinaigrette
 corn – Jeff's Garden Patch (Red Hill)
tomatoes – Butter Valley Harvest (Bally)
meet Farmer Ryan (Jeff's Garden Patch)
Curious Goods at the Bake Oven Inn
Chambourcin-Braised Duck with Shallot and Apple Compote, a Sweet Corn Cake, and Microgreens
Smoked Pocono Trout with Tomatillo Golden Beet Salsa and Potato Crisp  
sweet corn – Mike Fink's Produce (New Tripoli)
duck – Pekin Paradise (Hamburg)
shallots – Red Cat Farm (Germansville)
apples – Heintzelman Farm (New Tripoli)
microgreens – Oh Produce! (Kempton)
Chambourcin – Galen Glen Winery (Andreas)
tomatillos – Red Cat Farm (Germansville)
beets – Heintzelman Farm (New Tripoli)
potatoes – Flint Hill Farms (Germansville)
meet Farmer Teena Bailey (Red Cat Farm)
Dolce Patisserie (VIP hour only)
Almond and Apple Cake with Cinnamon Yogurt Cream
apples – Bechdolt Orchards (Hellertown)
yogurt – Klein Farms (Easton)
Emeril's Chop House
Smoked Trout with Goat Cheese, Horseradish Lentils,
Meyer Lemon Fused Oil, and Pickled Cipollini Onions
smoked trout – Limestone Springs Preserve (Richland)
goat cheese – Farm Fromage (Lancaster)
meet Farmer Howard Field (Farm Fromage)
The Farmhouse
Maple Dijon Pork Roast with Roasted Pumpkin and Cornbread Stuffing
pumpkin & corn – Teprovich Family Farm (Germansville)
maple syrup – Ridge Valley Farm (Sumneytown)
pork – Breakaway Farms (Manheim)
Fegley's Brew Works
Slow-Roasted Pastured Pork Butt in Porter Barbecue Sauce, topped with Aged Cheddar Cheese 
on a Garlic Toast Crisp
pork – Country Time Heritage Farms (Hamburg)
cheese – Flint Hill Farm & Educational Center (Coopersburg)
meet Farmers Paul Crivellara (Country Time Heritage Farms) and Tim Dunning (Flint Hill Farm)
Flow Bar & Restaurant
Sweet & Sour Jalapeño Roasted Red Bliss Potato Stuffed Cabbage Leaves topped with Ginger Poached Beet Purée, Crème Fraîche and Chives
cabbage, beets, potatoes, peppers – Kenny Stehr & Sons Farm (Pitman)
eggs, peppers – Spring Mountain Farm (Lehighton)
crème fraîche – Keepsake Farm & Dairy (Northampton)
Frecon Farms
Hard Apple Cider: The Crabby Granny, 
The Early Man & The Hogshead
Frecon's Apple Wine & Peach Wine
Frecon's Apples: Honeycrisp, Cortland, Gala and assorted seasonal varieties
Glasbern Country Inn
Glasbern Chicken Liver Pate on House-Made Brioche
 with Grain mustard & Pickled Torpedo Onion
 chicken livers, onions – Glasbern Country Inn (Fogelsville)
Melt
Black Pig Polpette with Spaghetti Squash Ragu and Herb Butter
 pork – Breakaway Farm
spaghetti squash, herbs – Teprovich Family Farm (Germansville)
Pearly Baker's Alehouse
LBLT: House-cured Confit Lamb Belly
with Organic Field Lettuce and Tomatoes 
on Artisan Bread
lamb belly – Hillside Lamb Farms (Lancaster)
tomatoes, lettuce – Trauger's Farm Market (Kintnersville)
Sangria
Citrus Corn Israeli Couscous with House-Smoked Duck Breast and Hydro Arugula
Wild Mushroom Quiche & Goat Cheese Quiche with a Microgreen Garnish 
duck – Pekin Paradise (Hamburg)
corn – Suyundalla Farms (Coplay)
eggs – Verba Farm @ Williams Point (Easton)
goat cheese – Amazing Acres Goat Dairy
microgreens – Oh Produce! (Kempton)
Savory Grill
Braised Heritage "Cobb-Cobb" Chicken with Blue Hubbard Squash Gnocchi, Oyster Mushrooms, Sauce Milanese, and grated Lida Gold (Montasio)
vegetables – Dragonfly Knoll (Macungie)
mushrooms – Oley Valley Mushroom (Oley Valley)
cheese – Calkins Creamery (Wayne County)
chicken – Scattered Acres Farms (Lancaster)
meet Farmer Frank Hayden (Dragonfly Knoll)
Sette Luna
 Heirloom Tomato Gazpacho
 tomatoes, peppers – Meadowview Farm (Kutztown)
Subarashii Kudamono
Hurricane Nashi: A whipped blend of Cheeses 
and Nuts atop a Caramelized, Wine-Infused, 
Asian Pear Chutney in Phyllo Cups
Asian pears, Asian pear wine – Subarashii Kudamono (Coopersburg)
cheeses – Klein Farms (Easton)
Subarashii Kudamono (VIP Hour Only)
 Subarashii Kudamono Asian Pear Eau de Vie 
 Valenca
Braised Carolina Pork on a Brioche Roll with Spicy Slaw
pork butt – Rainbow Farm (New Tripoli)
cabbage – Geiger Family Farm (Schnecksville)
Vynecrest Vineyards & Winery
Chardonnay, Cabernet Franc, and First Blush 
Weyerbacher Brewing Company
Imperial Pumpkin Ale
 Merry Monks' Belgian style Abby Tripel