Pho #1, formerly Pho Vung Tau in Allentown, is an establishment best at serving up its namesake dish: Pho, a Vietnamese noodle dish.  In a town with an Asian population just over 2%, how does this ethnic spot stack up?
Pho #1 isn't fancy, and is the food.  Pho, like most ungodly good food, was born of necessity.  After the French invasion of Vietnam, various culinary influences began to build in the country.  Pot-au-feu, a traditional beef and veggie stew, started taking hold in Vietnam, a place where cows weren't slaughtered.  Ironically, pot-au-feu was a dish born of necessity as well.  The fatty parts of the beef were usually cast aside by the more wealthy and the peasants would use this to create their stew.  The French, now the wealthy in Vietnam, cast aside the same parts.  The poor Vietnamese population took the tail and marrows and created the glorious concoction that is pho.  So, long story short, the decor is nothing to write home about.  It's more passable than your local ho-hum Chinese joint, but you won't find any finely crafted Mahogany armchairs here.
The food here, well that's another story.  I honestly haven't tried too much off of the menu, and for good reason.  There's no reason to get anything other than Pho.  Whatever kind you're going for, that's your own choice, but the Pho is a must.  There's various kinds of preps featuring beef, shrimp, and chicken.  I'm a big fan of the beef and go for the rare.  You can also get beef balls, tendons, tripe, fatty flank, and more.  The rare comes out a beautiful red and thinly sliced.  You then dip it into the broth to cook.  The broth is made from boiling down bone marrow with a variety of spices including star anise, cinnamon, charred onion, ginger, and whatever else they feel like dumping in (most likely a healthy dosage of MSG, as well).
Ah, and it comes out pretty. Served up plain, you get a healthy bowl of noodles (huge if you opt for a large) with your choice of protein.  The rendered fat from the marrow shimmers in globules on top and you're presented with a platter of additions to add to your pho.  Although some traditionalists in Vietnam turn up their noses at such impurities, but infidels like me find them essential.  Some kaffir lime, thai basil, sprouts, and to add some spice, jalapeno and cock sauce.  It's flavorful, extremely filling, great during the cold, and cheap.  $6.50 will get you a small and $7.50 will get you a large.    If you're looking for a little something extra, check out the dau hu chien.  It's pan fried tofu that comes with a fantastic peanut dipping sauce.
The drinks menu invites curiosity.  They've got the typical espresso, soda, and thai tea.  For the more adventurous they've got Pennywort leaves, rendering a sweet, vegetal drink that is supposedly a remedy to nearly anything.  They've also got salty lemonade, just what it sounds like: lemonade with a heaping ton of sea salt mixed in.  The perfect thing to dehydrate you on a hot day.  Soy bean milk, soda with yolk and condensed milk, and various juice shakes (avocado, lychee, and durian are the interesting ones) abound.  I certainly advocate stepping outside of your comfort zone and trying something new here (just skip the salty lemonade and anything containing durian).  If you're jonesing for some brew, they're also BYOB.  Catch the game, too…there's big TVs.  Don't feel like sticking around?  They pack everything up in sturdy, nice to-go containers.
The staff is nice, friendly, and prompt.  Any requests or questions were promptly answered or taken care of.  They even brought out samples of a the salted lemonade for us to try as we were curious.  The decor isn't anything to write home about and you're not going to get molecular gastronomy here, but the service was passable and the food is simple and good.  In the past I've heard a few people saying it used to be a dump, however with new owners and a transformation, Pho #1 stands out as a great, homey culinary fixture that anyone with a shred of love for food should get themselves to.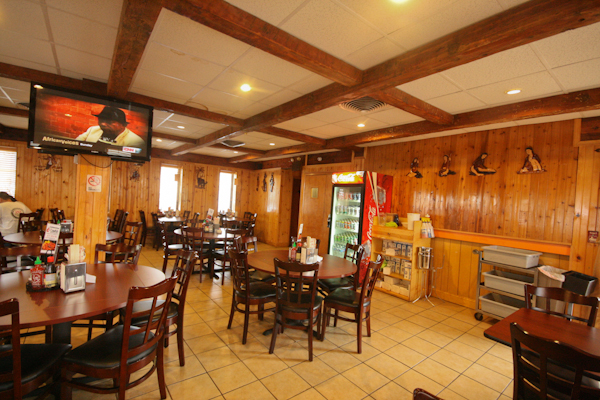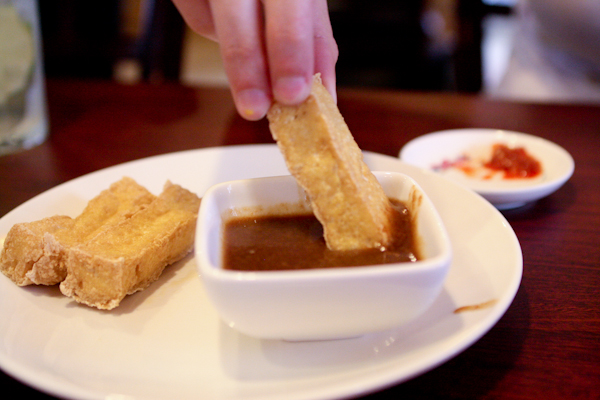 Final Rating:

 Pho #1
1500 Union Boulevard
Allentown, PA 18109
(610) 432-1218