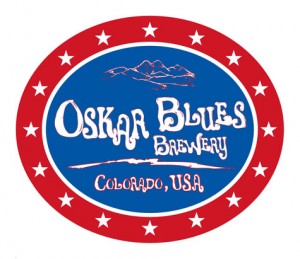 The Tavern on Liberty will be hosting another tap takeover this evening featuring Oskar Blues brewery out of Colorado, known for their line-up of canned craft beer.  Our friend Caitlin, a rep from the brewery, will be on-hand to answer questions and raffle off some swag.  The festivities start at 7pm.  Flights will also be available for $8.  The following brews will be featured:
Dale's Pale Ale – a summer favorite that comes in at 6.5%.  Delivers a hoppy aroma balanced by pale malts.  Dale's was awarded a gold medal at the World Beer Championships in 2010.
Deviant Dale's IPA – the new summer favorite.  When in cans it's a 16oz pounder making it all the more awesome.  This 8% bigger, badder version of Dale's Pale Ale is full of piney hops and a picture-perfect copper color.  Columbus dry hops round out the brewing process to deliver an even more pungently hoppy nose.
Mama's Little Yella Pils – This Czech-style pilsner comes in at a low 5.3% alcohol and utilizes German malts and traditional Saaz hops.  It presents in a bright golden hue and is, like the two before this, great on a hot summer day.
Old Chub Scotch Ale – A dark, malty departure from the previous three beers, Old Chub delivers a rich flavor with notes of dark chocolate, earth, and a wisp of smoke attributed to a light addition of beechwood-smoked malts.  8% ABV.