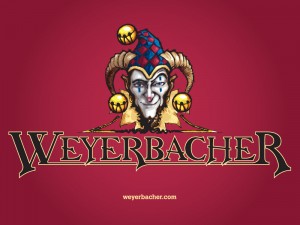 The Weyerbacher Brewery in Easton announced recently that it will expand its limited weekend hours to be open from 12pm to 7pm Monday through Saturday towards the end of September. 
Additionally, they're continuing with their tasting room renovations.  Their tasting bar, where visitors can try out 2oz samples of year-round, seasonal, and one-off beers, has been moved to make way for a new bar and 24-beer draft system.  The new bar will eventually serve pints, part of Weyerbacher's overall expansion plans announced last year that resulted in a massive brewing capacity expansion. 
Other improvements include nice glass doors, new bathrooms, new exterior signage (they're located in a hard-to-spot location), and new décor.  They'll also have a little 'museum' area, dedicated to label artwork, old Weyerbacher brewpub items, and retired beers of yesteryear. 
Head over to Weyerbacher's blog post to read more about their changes and see photos of the new areas.