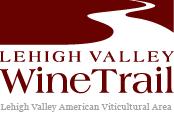 Coming up this weekend is one of the best LV Wine Trail events of the year.  The Wine on the Mountain event takes place up at Penn's Peak, so it's a bit of a drive from the valley, but it's well worth it.  If you pick up tickets in advance they're $14 or $16 a the door. With this you get admission, unlimited tastes, and a really nice glass.  We've hit up this event twice and enjoyed it each time. 
The wineries let you, in general, try 5 or so of their wines.  Some are more generous than others.  If you get there early on (the event goes 12p-5p) be prepared for a big crowd.  Towards the end when everyone is getting drunker and slower the crowds thin out and you can relax and mosey around a bit more.  Be sure to bring extra cash for the vendors who are hawking some decently tasty olive oils and vinaigrettes, among other wine-related crafts. 
One of the best things about this event isn't the event itself, it's the place it's held.  After you purchase a bottle of your favorite from the day you can head out onto the deck of Penn's Peak and enjoy the awesome scenery.  You get a huge panoramic view up there and if it's going to be a nice day out, there's few things better than sitting back with a few friends and emptying a bottle while enjoying the vista.
Attending will be:
Amoré Vineyards & Winery, Nazareth
Big Creek Vineyard and Winery, Kresgeville
Blue Mountain Vineyards, New Tripoli
Clover Hill Vineyards & Winery, Breinigsville
Franklin Hill Vineyards, Bangor
Galen Glen Vineyard & Winery, Andreas
Pinnacle Ridge, Kutztown
Vynecrest Winery, Breinigsville