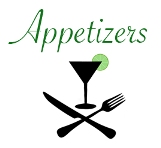 Weyerbacher is doing a cool project where they're releasing different IPAs and having customers rate them and provide comments.  At the end Weyeracher will brew a new beer that will replace their current year-round Hops Infusion beer.  You can only find it on tap at certain spots around the valley, including Keystone Pub in Bethlehem, Porter's Pub in Easton, Liberty St Tavern in Allentown, Pearly Baker's Alehouse in Easton, and the Weyerbacher visitor's center in Easton.  There's only 15 barrels of each batch and a new batch will be released the fourth week of every month until the end of August. 
The Brew Works has released Space Monkey, their raspberry saison both on draft and 12oz bottles.  Look for it at their pub locations or at Wegmans/Abe's/etc in bottles.
Sagra Bistro will be doing a few wine dinners coming up with a Spanish dinner on April 20th and a Central Coast (CA) dinner on May 11th.  Both are $65/person.  They'll also be doing a Reidel glass tasting with their line of craft beer glasses sometime in May. 
The Glasbern Inn will be doing a four course wine dinner on April 21st and they have a few other B&B specials going on as well.  Check out more info here.
The Farmhouse has all sorts of spring cocktails that sounds really damn good. 
Esquire Magazine's 2009 Chef of the Year, Barton Seaver, will be doing a special guest appearance at Starfish Brasserie on April 13th and cooking a 6 course meal.  $45 will get you lots of delicious sustainable seafood from an acclaimed chef.  Head on over to Starfish's site for the menu.
Billy's, the beloved diner in Bethlehem, is launching a new menu April 1st.
Clover Hill Winery will be having a picnic basket/2010 wine launch on April 30/May 1.  For $20 you can get a picnic basket, a flight of four newly released wines, and a glass of wine to enjoy at the winery.  The vegetarian basket actually sounds really good.  For more details head over to their events page.