Even though the whole event is centered around music, Musikfest is just as equally all about eating and drinking.  As such, we endeavored to do a lot of both during this year's festival.
Let's start with the food.  There's the perennial favorites, Aw Shucks and Hogar Crea shish kabobs.  Both were consumed and both were damn tasty as always.  Take-a-Taco is another yearly favorite that naturally deserves a mention for their simple, but delicious goods.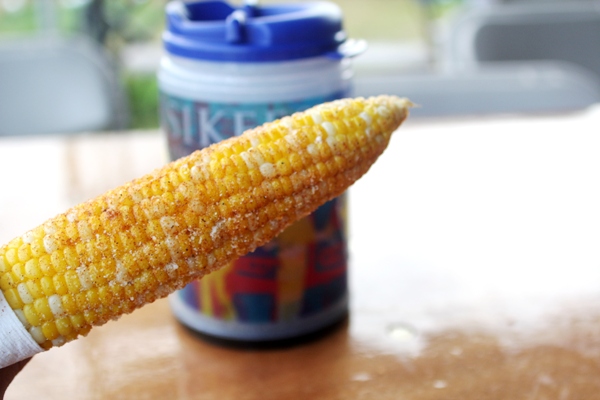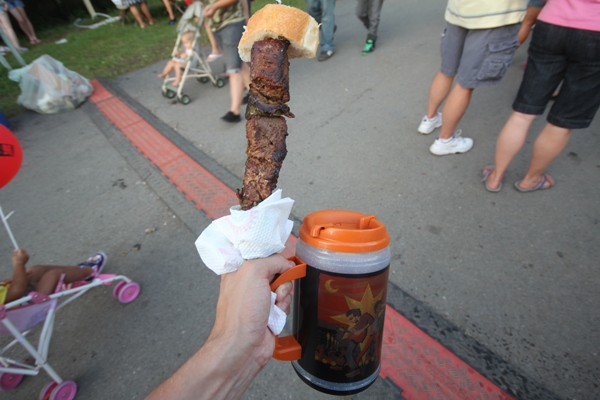 This year newcomer Pig Pit may have had the best in show, though.  Their pulled pork sandwiches were hugely flavorful, juicy, and damn near perfect.  They even wrapped them up properly so you could eat and walk without dripping all over yourself. 
We tried two things from Holy Infancy this year.  Their bifana, a pork sandwich smothered in peppers, was huge (it should be – it was expensive) a mess to eat.  The meat was also really tendony, which was a turn off, but if you got past that it was great.  We also had their elephant ear, which is basically a giant piece of dough all done up in delicious cinnamon sugar.  It was bigger than the plate it was served on and easily worth the tickets as it filled you up quickly and soaked up a lot of booze.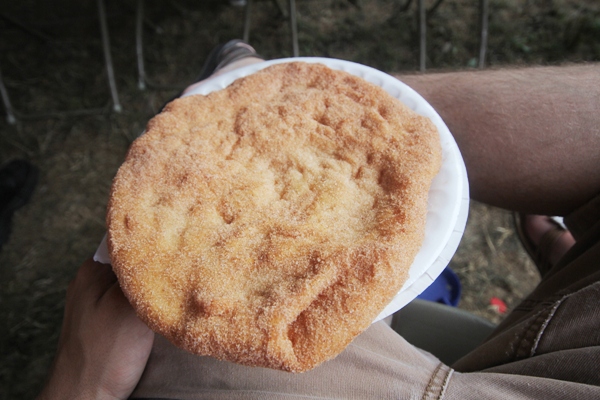 We snagged a candy apple cider slushee from the kettle corn purveyors.  It would've been great had it tasted more like a candy apple instead of just regular old apple cider.  And then there's always the slushee problem, when you get towards the end and there's only mildly flavored ice left. 
Cactus Blue was serving up a ton of different foods.  We opted for the salsa, which was decently price and OK enough for a quick snack between shows. 
Beer-wise the Wooden Match killed it this year.  They had awesome drafts in the bar for only $5 a mug, as well as a Victory beer trailer outside doling out drafts and, on one day, a tent filling up mugs with Oskar Blues beer.  The value was amazing and well worth the trek from all over the festival to snag a cheap, quality refill.  Major props to them.
And that concludes the food portion of our Musikfest wrap-up.  Pop in tomorrow for our final and closing thoughts on Musikfest 2012.