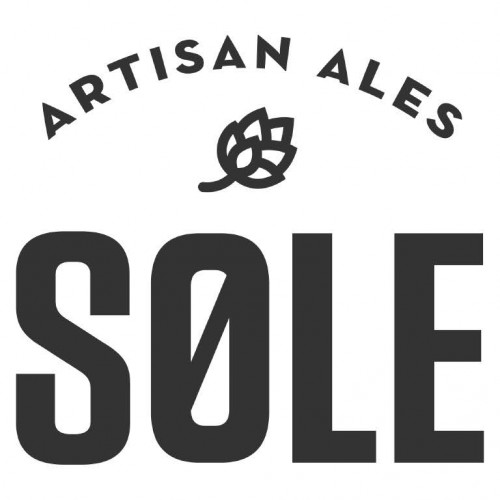 Joe Percoco, Funk Brewing Company's head brewer, will be leaving the company at the end of the month to gypsy brew under the moniker Sole Artisan Ales.  Percoco, who said he started developing the concept around Sole Ales around 8 months ago, will initially brew two year-around ales to be released in mid-June.  "Clink!" is a double dry-hopped session pale ale, coming in at 4.9%ABV, and utilizes Centennial and Cascade hops and German Pils malt and rolled oats.  Their other year-rounder is Green Life, an IPA brewed with pilsner, Vienna malt, rolled oats, and Crystal malts and hopped with Simcoe, Cascade, Centennial, and Columbus hops clocking at 6.5%ABV. 
With those two staples will be a steady stream of experimental beers released throughout the year.  "rounders you can expect to see a plethora of styles, most of them focusing on or highlighting a locally sourced and/or seasonal ingredient. We plan to release "occasional" (seasonal is just too limited) beers on a bi-monthly basis," said Percoco in an email.  He mentioned wet-hopped ales, imperial stouts, saisons brewed with local honey, citrus wits, and maple bourbon vanilla ales as possible styles, promising that whatever the occasional releases end up being, "they will all be beautiful, culinary, and thought-provoking."  His beers will be distributed by Shangy's in Emmaus in six packs, cases, and kegs.
Sole Ales plans to brew out of Susquehanna Brewing Company in Pittston, who have a state-of-the-art brewing system.  He said, "I cannot think of another brewery that would be better to work at/with.  My intent is to predominantly brew all of my "clean" beers at SBC, and eventually build a barrel aging program at another facility, or a facility of my own. I have some things in the works. I do not plan to go from place to place for my main beers; Susquehanna has given me ample capacity for all I should ever require."  He also plans to head to Belgium and other states to collaborate on beers with fellow brewers.
Percoco is also currently working on launching a Kickstarter campaign to help transform a Ford Transit Connect into a "gypsy wagon" that will serve as a mobile tasting room for farmer's markets, community events, and music venues.  The fundraiser will help pay for draft equipment, vinyl wrapping, cooling systems, and other equipment needed for the project.
As for his leaving Funk, Peroco said, "The only reason we created Sole Ales is to put to life a dream of mine. As an individual, I am independent, tenacious, and choosy. I am very particular about how I want to brew my beer. I also possess a sort of entrepreneurial drive and am prone to wanting to do my own thing. I wanted to create, what I think, is the perfect beer, and the perfect beer drinking experience."
As unabashed fanboys of the work he's been doing at Funk, we look forward to Joe's new brews at Sole Ales.