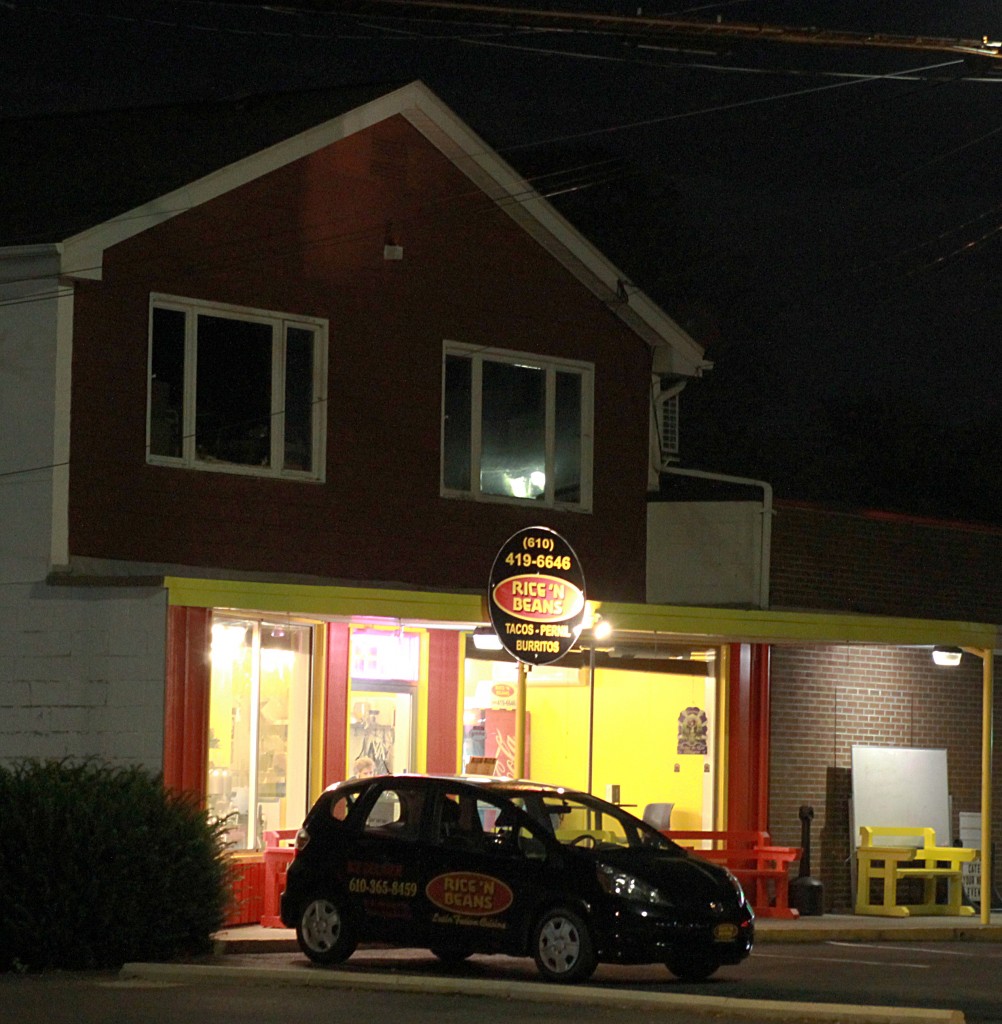 Scotty O's To Go, the former taco joint has moved out and is looking for a new space.  In its place is Rice 'N Beans, a new Latin fusion restaurant that also has a location in Nazareth.  Located at 2330 Jacksonville Road, the restaurant makes for a great take-out location as it's right next to Tanczo's beer distributor.
The menu features a ton of different ethnic foods and new takes on old Latin classics.  Chicharrones, eggs with chorizo, burritos, chimichangas, pastelillos, tacos, and quesadillas all grace the menu.  A variety of wraps, Spanish soups, and salads round out the menu.  They also have a load of sides with everything from American dishes like mozzarella sticks and chicken strips to ethnic favorites like beans, yellow rice, fried sweet plantains, and fried yuca.  Most dishes fall under $8.
You can check out their full menu here and also place your order online for easy pickup.  The restaurant is open 10:30am to 9pm Monday through Saturday.  Orders can also be placed by calling 610-419-6646.