And so the last weekend of Musikfest was upon us.  Even the rain couldn't hamper the good times that were had.
Friday we caught Lunic, an electro all-girls band that was playing the Town Square on the South Side.  Their music didn't translate well to live performance, unfortunately.  Even moreso, the lead singer's obnoxious requests to constantly increase and lower her monitor levels was ridiculous.  Right in the middle of songs, and probably ten times during the set, she complained about the levels. 

Friday's highlight, though, was Delta Rae.  This year has been huge for the band, from releasing their first full-length album to playing on Leno.  They've been getting great write-ups in Rolling Stone and were in the running (though unfortunately lost) to be on the cover of the magazine.  Although one of the singers, Brittany Holljes, looked terribly pissed the entire time, she and the rest of the band were absolutely perfect.  From the chain-banging "Bottom of the River", which they played surprisingly early in their set, to the last notes, the band didn't fail to please.  Major props to Musikfest for getting them on their way to stardom, which they'll no doubt achieve with their popularity growing so exponentially.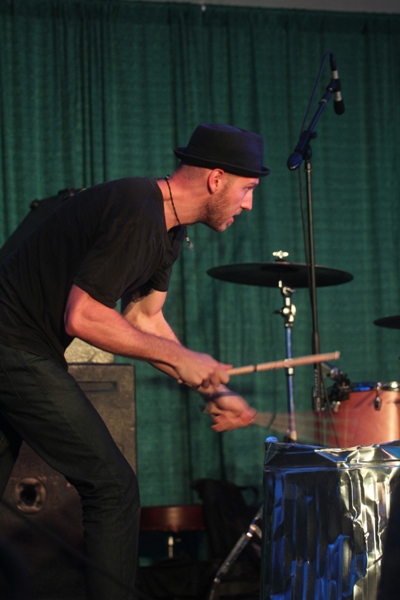 Saturday we saw Wiretree from Austin, Tx at Plaza Tropical.  Maybe it was the earliness of the day but we couldn't get into this band.  The guitar player looked positively bored as he plucked out solos and the husband and wife in the band didn't do anything to make it better.  Following them, Sister Sparrow and the Dirty Birds performed a far more energetic and interesting show, infusing rock and blues into a great set.

We stopped by the Gangstagrass set on Main Street and saw the biggest crowd for any Main Street show we've seen in many, many years.  The unique blend of bluegrass, country, and hip hop had everyone dancing, even the girls in front of us who were carrying around wine glasses and refilling from a bag in their backpack (seriously, what the hell?).  We're glad they came back after last year's cancelled show and hopefully they come around again.