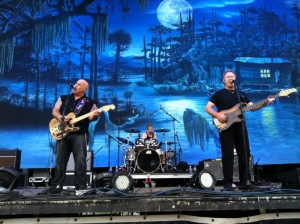 Creedence Clearwater Revisited, formed by former Creedence Clearwater Revival members Stu Cook and Doug Clifford, will be performing at the Sands Bethlehem Event Center in Bethlehem on Wednesday, January 23rd, 2013.
Playing all of the classic CCR hits, the band has toured extensively across the world. The partial reunion of CCR members happened in 1995. In their heyday CCR released a slew of extremely popular albums with their 1976 album Chronicle, Vol. 1 being awarded 8x platinum status. Although never reaching #1 status with any of their singles and being together for a mere 4 years the band has gone on to sell more than 30 million albums since 1968.
 Tickets for the event will be on sale soon.
Photo from Creedence-Revisited.com