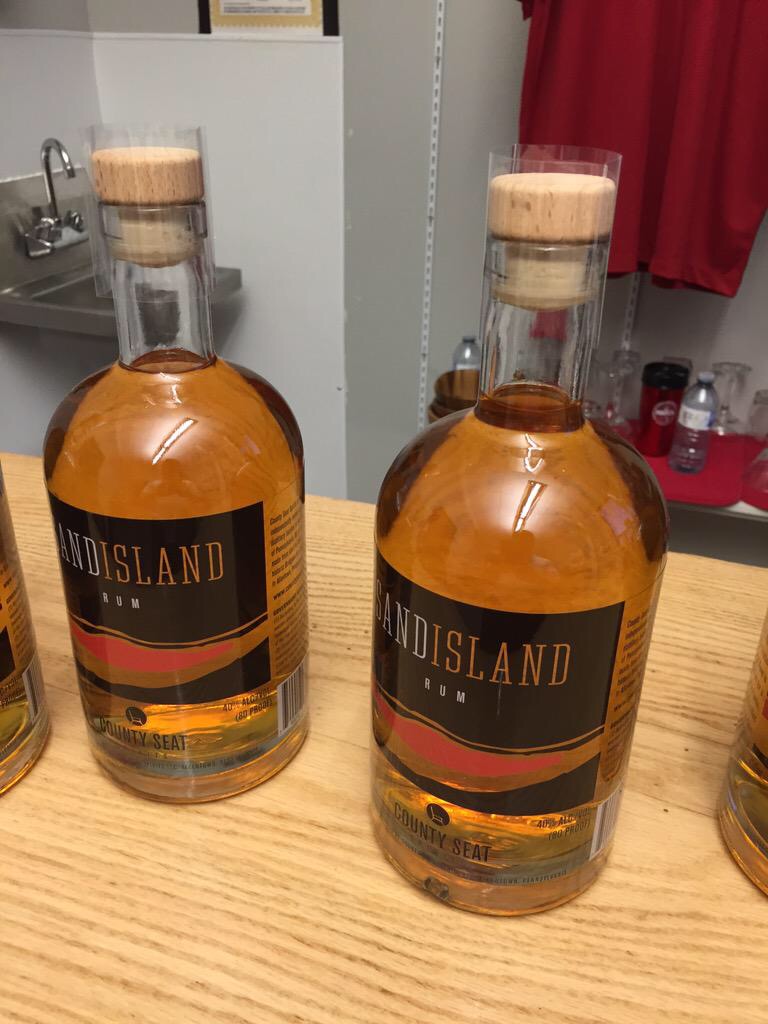 County Seat Spirits is releasing their aged rum today at their distillery in the Bridgeworks Enterprise Center in Allentown.  The rum, a version of their Sand Island White Rum, was aged in spent rye whiskey barrels for 6 months at cask strength and bottled this week at 80 proof.  The barrels were from Dad's Hat, a distillery located in Bristol, PA who County Seat co-founder Anthony Brichta is a fan of.  For future releases County Seat will be doing limited batches aged in various barrels to lend different nuances to each release.  They currently have rum aging in Triple Smoke Whiskey barrels from Corsair Distillery in Nashville and may do bourbon barrels for the third release.
Brichta said, "The six months of aging in rye whiskey barrels has given the rum a nice body and full flavor."  Comparing it to their unaged silver rum, he said the aged version "maintains a nice sweetness from the 100% organic sugarcane we use in our Sand Island Rum but has a nice whiskey-style finish…and beautiful golden color."
County Seat has been expanding their reach throughout the Lehigh Valley, with several restaurants now pouring their spirits.  The Broadway Social in SouthSide Bethlehem now pours all of their offerings and Shula's and grain. will soon be offering up their liquors.  County Seat is also gearing up for Allentown Cocktail Week which is kicking off in September.  They'll be pouring the new aged rum at the PA Craft Spirits Affair at the Renaissance Ballroom on September 13th.  They'll also be participating in "meet the maker" events at Dime on September 14th, at Shula's on September 15th, and at Roar Social House on September 18th.
The bottles of their aged rum, of which there are only 209, are retailing for $29 and will be available throughout the weekend at County Seat.  They're open 4pm to 8pm tonight, 12pm to 6pm on Saturday, and 12pm to 4pm on Sunday.