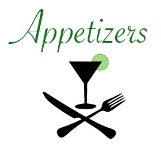 If you're looking for something to do on Cinco de Mayo/Thirsty Thursday, Allentown is hosting a Party on the Deck.  Poised on top of their center city parking deck with a nice view, it'll be a good spot to grab drinks and food.  More info can be found here
It looks like Easton is doing their own Fringe Festival on Saturdays in Easton starting May 7th.
A little late on this one but there's a few new videos over at PBS's Tempo series talking about economic development, including restaurants.
The LV Wine Trail is doing a Wine in Bloom event this year celebrating the budding of grape vines throughout the vineyards in the valley.  Pretty neat idea, especially considering lots of more established wine districts routinely have things celebrating bud break.
The Sun Inn is hosting a Chocolate Meltdown event on Sunday, May 15th from 1p-4p where they'll have a chocolate martini bar, dishes featuring chocolate from around the world, desserts, beer, and wine pairings.  Dina Hall will be performing from 3p-6p.  Tickets are $35 per person or $60 per couple and can be obtained by calling 610-866-1758
Lots of stuff from the Fegley's:  Burrito Works now serves Brew Works beer.  Maibock, a traditional German springtime beer, is being released May 5th at Bethlehem Brew Works.  There will be a margarita/beer/food event on Friday, May 13th at the Allentown Brew Works to benefit the Leukemia & Lymphoma Society.  Donation of $30 gets you a ticket.  They've also got a Belgian Blonde on at Bethlehem Brew Works right now.  The description reads: "Our Belgian Blonde is a clear, crisp and clean finishing beer with hints of pine from the Czech Saaz hops and citrusy notes found in the Belgian yeast strain.  This crowd pleasing thirst quencher comes in at 4.7%ABV".  Also recently released is Duffer's Pale Ale at Allentown Brew Works, described as, "an American Style West Coast Pale Ale with a solid hop bitterness.  It has a distinctive piney and grapefruit flavor, and just a touch of malt presence to balance the flavors out."  Both sound delicious.
Frecon Farms is releasing their Early Man Hard Cider on May 7th, to be followed by their Crabby Granny Cyser.  Grab some of these, drink them in the summer, and then grab some more and save them for the cold winter months.  These are definitely year-round brews.
And last, but certainly not least, we were invited to judge the Spring on 4th Chili Contest in Bethlehem last weekend.  Bill White was on the same team and did as good a job as can be hoped for writing it up, so we'll just direct you over there to get the recap.  Just one thing to add to remember for next year:  don't drink that 8th margarita, you'll hate yourself the next day.