On Thursday night Blink 182 finally held up their promise to come to Bethlehem after canceling a sold out show last year.
New Beat Fund provided a luke-warm opening to the show.  The self-proclaimed hippie band from California did little to impress the crowd, mixing an odd assortment of funk and heavier rock that was more of a mish-mash of sound rather than a fusion.  The even barely roused the crowd with a rendition of fellow-Cali band Sublime's "Caress Me Down", in the middle of which they played an interlude of the Misfits' "Last Caress."  They seemed energetic and spunky enough, but the music just failed to deliver.  They were handing out albums as people left at the end of the night, though, a nice gesture and good way to get their songs out there.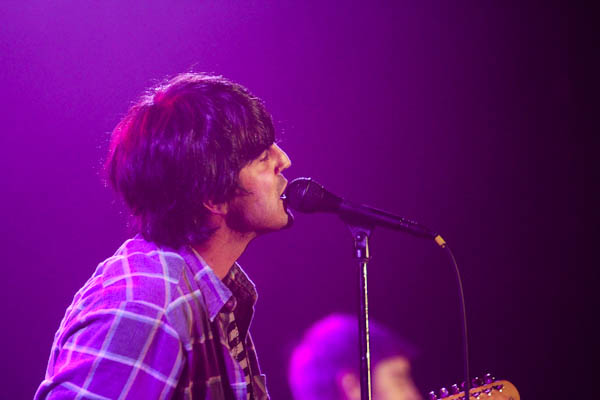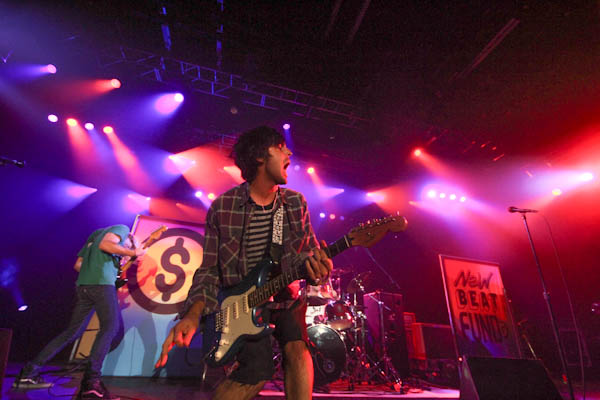 Next up was Four Year Strong, who played an immensely powerful set.  We were curious to see how the crowd would react to the band, as their music is quite a bit harder than Blink's and they've got a fairly sizable following of their own.  It quickly became clear that many of the Blink fans were also FYS fans as well.  The crowd erupted and sang along to their lyrics as beer cups, fists, and condom balloons flew through the air.  Throughout their (unfortunately short) seven song set they never once failed to keep up the pace and energy.  Vocalist Dan O'Connor was on-point and was even more impressive live than on their studio work.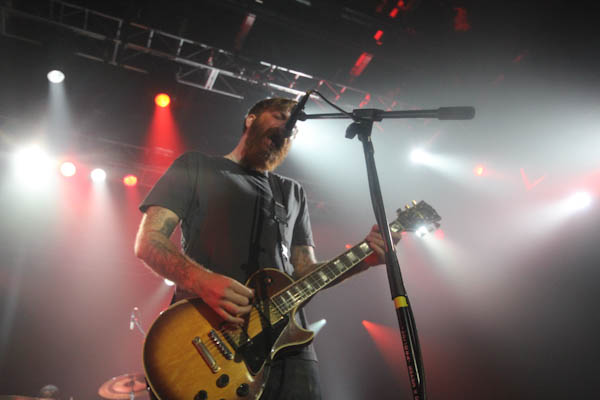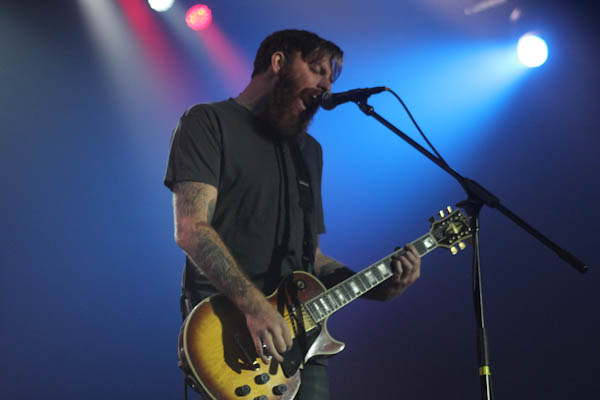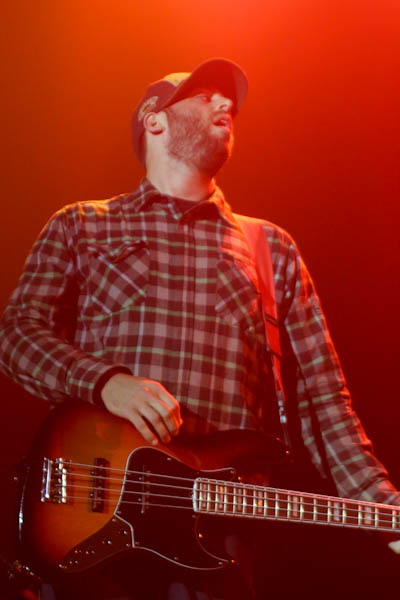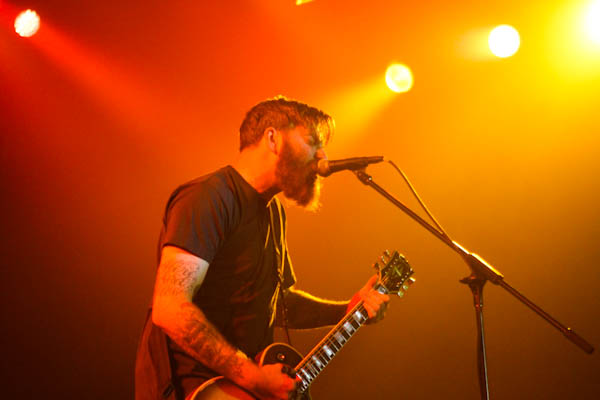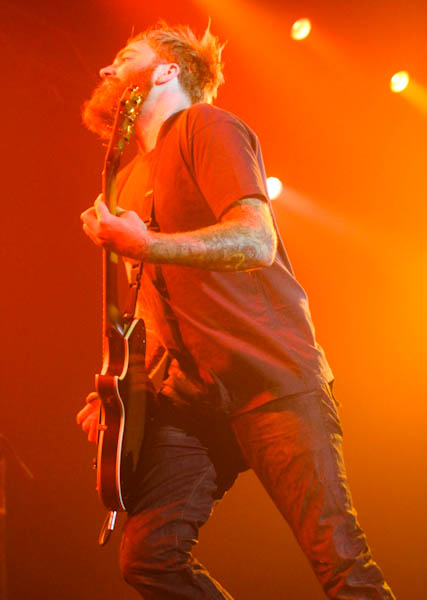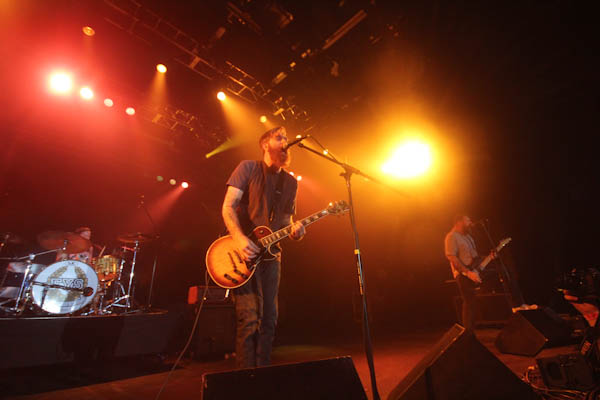 Blink-182 is in quite a different form these days from how they were during their 2009 reunion tour.  Gone were the copious amounts of dick and fart jokes that were interspersed throughout their previous shows. Still there?  Tom DeLonge's notoriously terrible voice.  The band has been in existence for over 20 years now and DeLonge still cannot get his shit together and learn to sing properly.  It's truly astounding.  What fans got in this show was less of the playful exuberance the band displayed before the broke up and on their reunion tour and more of a whirlwind of greatest hits and newer cuts that haven't charted.  Is that bad?  Not necessarily.  The fact is, the band is not at their peak anymore and they gave the crowd what most of them were there to see, no more, and no less.
Travis Barker was performing as amazing as always, and Mark Hoppus carried the show vocally, which has most always been the case.  It's unfortunate that DeLonge has seemed to once again give up on giving a shit about their live performances and resign himself to the fact that Blink 182 is what was and always will be his most popular act and if he wants to keep making money, he's going to have to keep performing under that moniker.  It was interesting to see a large amount of people under 21 at the show, proving that their music isn't just for the twenty-somethings that are starting careers and reliving their high school days.  But in all actuality Blink 182 is past their prime, and their shows, for all of the fan participation and enthusiasm, just simply aren't what they were on their reunion gigs (or before the break-up).  Perhaps it's time to just throw in the towel instead of recording a new album, which is what the band is reportedly doing.  For a band that continually asks, "What's my age again?" they should take some long reflection and come to the conclusion that they're all almost or already 40, and their pop-punk act just isn't what it used to be.